Credit Courses for All at NSCAD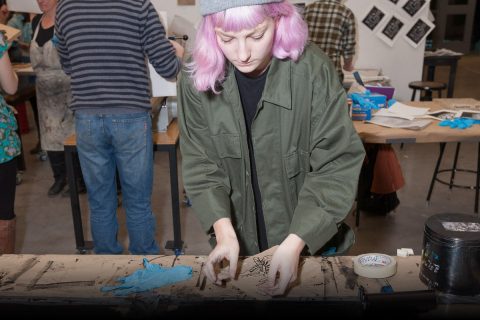 VISITING STUDENT COURSES
You can study credit courses at NSCAD University even if you are not registered as a student here. That means you can earn credits before you start at NSCAD through summer courses, or take elective credits at NSCAD whilst registered at another University. You can also take credit courses just for fun!
We welcome non-degree or visiting students who wish to study art and design, or earn art and design based credits on the following courses:
HISTORICAL & CRITICAL STUDIES:
AHIS all classes
CSTU all classes
AHIS-2020 Survey of 20th Century Art
AHIS-2020 Craft &Design History 1750-1950
AHIS 3317 Craft, Culture & Identity
AHIS 3476 Asian Art History
ARTS 2028 Wksp: Art and Ecology
ARTS 2019 Wksp: Art and Artificial Life
CULT 3009 Art, Crisis and Action
CERAMICS
CERM 2110 Introductory Throwing
FOUNDATION:
FNDN 1350 Foundation Computer
FNDN 1310 Foundation Photography
FNDN 1360 Foundation movement Art
FNDN 1340 Foundation Wood and Metal
FNDN 1200 Introduction to Visual Culture
FNDN 1800 Writing for the Arts
FNDN 1340 Foundation Wood and Metal
DESIGN:
DSGN 2xxx level classes
DSGN 2008 Wksp: Language and Process
CRAFT:
CRFT 2100/FINA 2100: Intro Book Arts
CRFT 2245/ ARTS 2019: Tactile Notebooks and the Written Word
CRFT 2005: Letterpress Print
CRFT 2016 Jewellery: Out of Bounds
CRFT 2007 Wksp: Natural Dyes
JWLY 2000 Intro Jewellery
JWLY 2100 Intro Holloware
TEXL 2000 Intro Weaving
TEXL 2200 Intro Screenprinting
TEXL 2100 Intro Resist Dye
PRINTMAKING
PRTM 2015 Introduction to Relief Printmaking
PRTM 2213 Book Arts
PRTM 2215 Book, Boxes and Portfolios
SCULPTURE
SCLP 2105 Foundry
Visiting Students and Non-degree students need to apply via our admissions department and should contact us as soon as possible prior to the course start to register. Course listings are available at my.nscad.ca and any questions can be submitted to admissions@nscad.ca.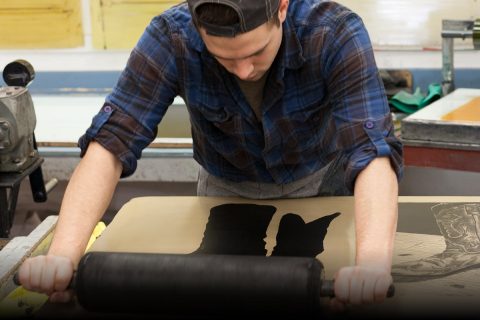 n ac.