Recent grad Adam Gunn's professional career is off to a strong start, thanks to his being selected as Nova Scotia's winner of the prestigious BMO 1st Art! Invitational Student Art Competition, 2010.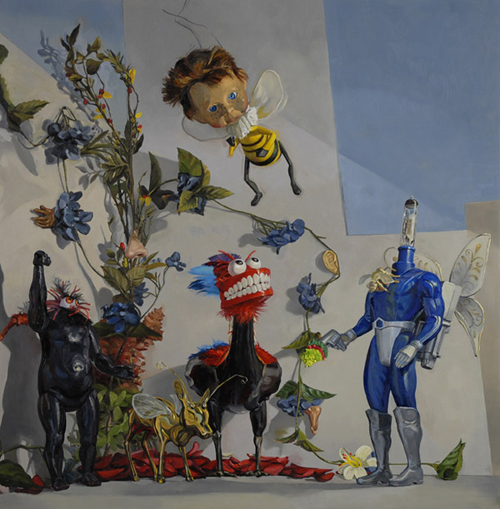 For his submission, "Myth of Silliness," Adam receives a purchase award of $2500.
Adam's work, along with those of the other 12 national, provincial and territorial winners, will be installed at the Museum of Contemporary Canadian Art, Toronto from October 6 – October 31 as part of the 6th annual BMO 1st Art! 2010 Exhibition.
The BMO 1st Art! Invitational Student Art Competition is a celebration of the creative excellence of art students from post-secondary institutions across Canada. Deans and instructors of undergraduate certificate, diploma, and degree programs in visual art are invited to select three students from their graduating classes whose ability and imagination place them top among their peers.
This year's national winner, Sherrie Rennie of the University of Manitoba, along with one winner from each province and territory, were selected by a distinguished panel of judges, which included:
• Paul Butler, Artist, Director and Curator, The Other Gallery
• Wayne Baerwaldt, Director and Curator, Illingworth Kerr Gallery
• Marnie Fleming, Curator of Contemporary Art, Oakville Galleries
• Jeanie Riddle, Artist and Director, Parisian Laundry
• Gilles Ouellette, President, BMO Private Client Group
• Dawn Cain, Curator, BMO Financial Group