September 30 – October 5, 2019Art Bar +Projects, 1873 Granville Street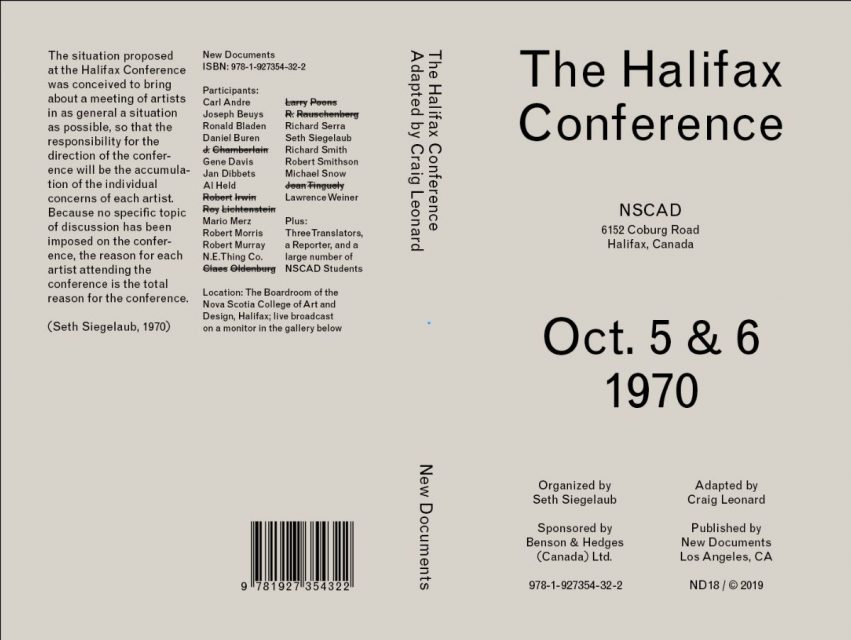 The Halifax Conference Book Launch & Performance
Tuesday, October 1 at 5-8 pm
6 pm Performance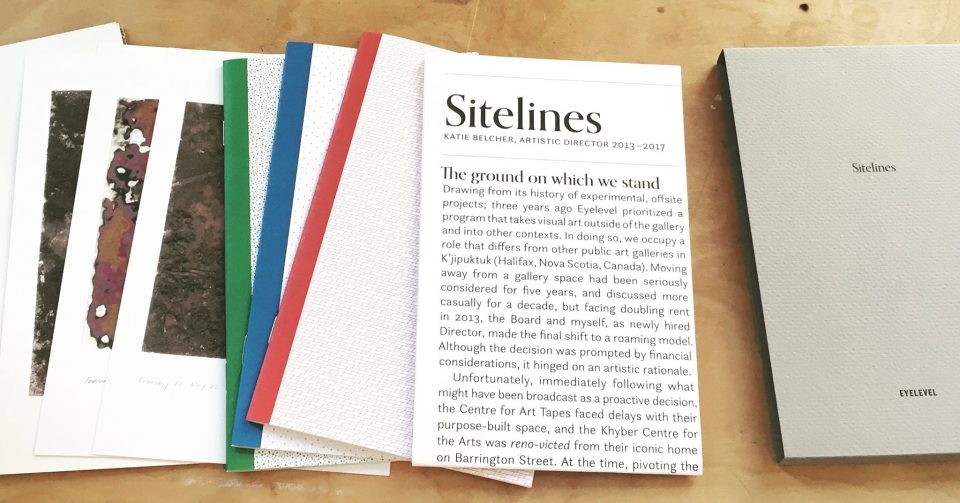 Sitelines Book Launch
Thursday, October 3 from 7 – 10 pm
Eyelevel Artist Run Centre & Bookstore is thrilled to announce the release of Sitelines, a self-published collection of texts, poems and visual works that reflects on the nature of itinerant art practices from both the perspective of practicing artists and through the lens of Artist Run Centres. Sitelines takes the form of a collection of booklets, postcards, and posters; bound together to reflect Eyelevel's own decentralized programming model.
This unique piece of printed matter features case studies written by Eyelevel's staff alongside commissioned contributions by local artists Ursula Handleigh, Angela Henderson, Francesca Ekwuyasi, Julie Hollenbach, Andrew Patterson, and Grace Stratton.
Join us at Art Bar +Projects on October 3rd from 7 to 10 PM to celebrate the release of this book, listen to readings by our wonderful contributing artists, and pick up your very own copy!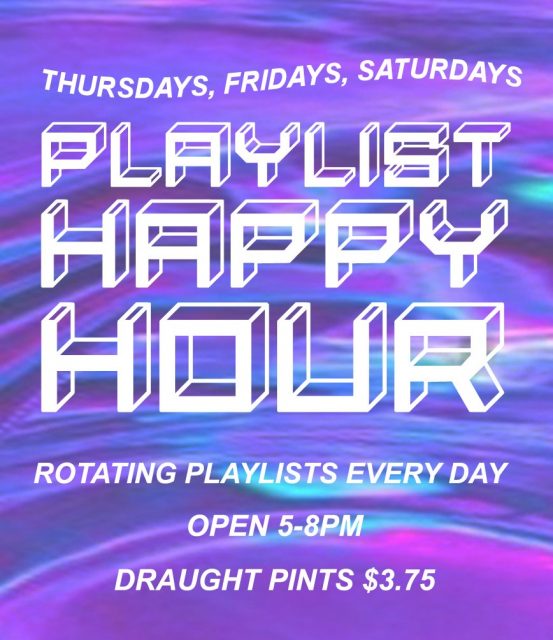 Join us every Thursday, Friday and Saturday from 5pm – 8pm for Playlist Happy Hour! We make the playlist, or you do – if you'd like to hear your playlist for this event, make one ahead of time and we'll play it from your device!
 ACCESS NOTES:
Art Bar is ground level and accessible by wheelchair. There is no button to press on the entrance door for it to open automatically, however staff are available during open event hours to assist. Gender neutral toilets are available in the venue.
We reserve the right to ask anyone to leave the space, for discrimination or violent acts. Care for yourself and others.