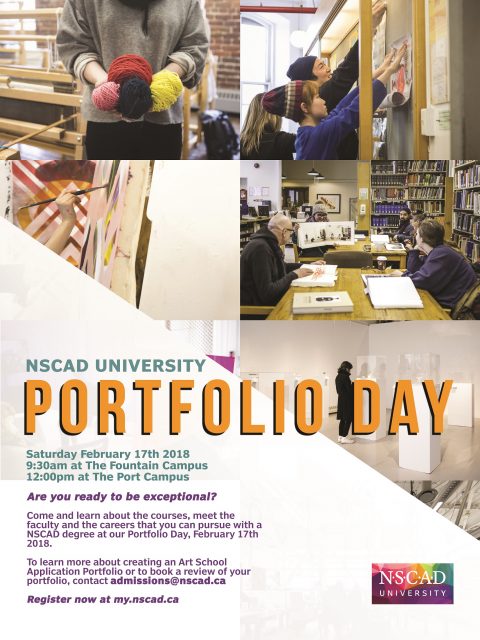 Keep Calm and Portfolio On!
Getting your application ready for art school can be a daunting task, with the portfolio being the most nreve racking of all. Help is at hand!
We hold a Portfolio Day twice a year where prospective students can bring their admissions portfolio to be reviewed by faculty at NSCAD (by appointment). Our recruiters are also on hand to answer any questions. We also have a Q&A session for students and parents and an opportunity to tour the facilities and see what we do.
To book a portfolio review go to my.nscad.ca or if you have questions email admissions@nscad.ca
See you there!