The NSCAD University Library is Atlantic Canada's largest library dedicated to fine arts, craft, and design. It houses an extensive collection of print and media resources, online databases, and special collections to support learning in all subjects taught at NSCAD.
NSCAD Library
during COVID-19
The global pandemic is preventing the NSCAD community from visiting the university's campuses, however the Library and its support services are still available online to students, faculty and staff.
The NSCAD library continues to offer the vast majority of services it offered prior to the temporary closure of NSCAD's campuses. The Library has full-text collections of journals and magazines available, as well as streamed videos and e-books to assist with studies and research. Librarians and library staff are also ready to answer any questions and provide more in-depth support.
For more information on how NSCAD students, faculty and staff can avail of the Library's online services, click here.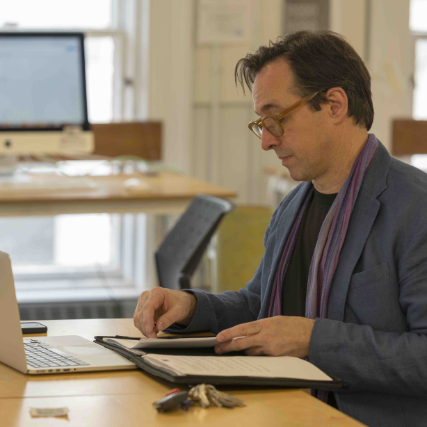 Photo credit to Jane Brown
The Library offers a number of resources to help you with your research, including access to hundreds of catalogues and databases.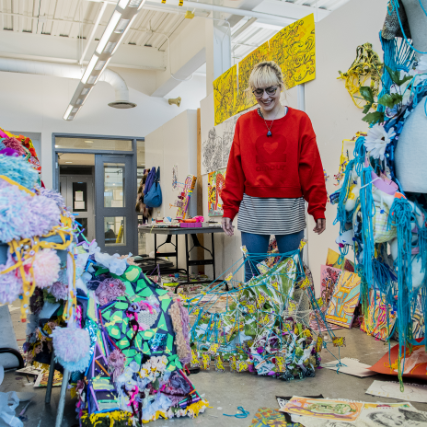 Photo credit to Jane Brown
Borrow materials from our circulating collection, request material from other libraries through interlibrary loan or Novanet Express, access research assistance, place reserves, and more.
Archives AND Special collections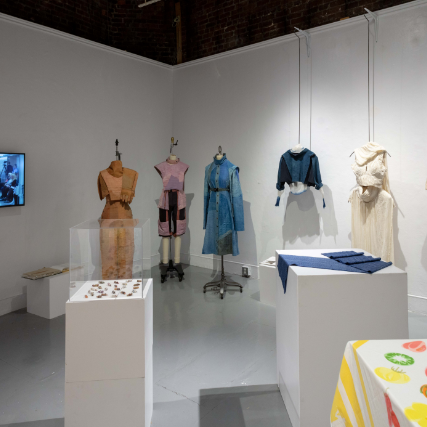 Photo credit to Jane Brown
Browse archival and special collections from the NSCAD Library. Our collections include artists' books, archives, and our repository of research and exhibitions by NSCAD graduate students and faculty.