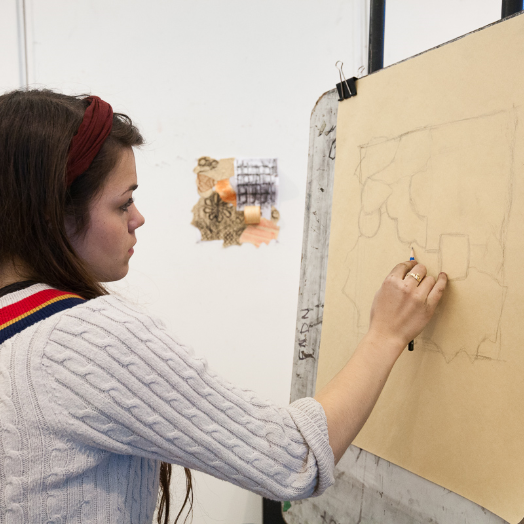 Division: Fine Arts/Foundation
Degree: Bachelor of Fine Arts
Program: Major in Fine Arts

Program Length: 4 years (see Degree Requirements)

Campus: Fountain and Port Campuses
The Major in Fine Art program is an open entry program. After successfully completing the first two years of study, students may declare their intention to major in fine art. They then continue their studies with fine art studios at intermediate and senior levels.
Completion of Foundation Year 1. 30 Credits of 1000-level courses including:
FNDN 1010 Intro to Studio practice
(3-credits)
FNDN 1100 Foundation Drawing I
(3-credits)
FNDN 1200 Intro to Visual Culture
(3-credits)
FNDN 1800 Writing for the Arts
(3-credits)
Recommended: DRAW 1500 Drawing II
 
Recommended: ARTS 1000 Fundamentals of Wood and Metal for Sculpture students
 
Years 2-4. Courses Required:

AHIS 2010 Survey of 19th C Art
(3-credits)
AHIS 2020 Survey of 20th C Art
(3-credits)
AHIS XXXX
(3-credits)
AHIS 3XXX / 4XXX
(3-credits)
AHIS 3XXX / 4XXX
(3-credits)
Elective/Open Credits:
X000 Any Level Studio
(3-credits)
2000 Level Studio (at least two disciplines for a total of 12-credits)
(12-credits)
3000 Level Studio
(9-credits)
3500 Level Studio
(9-credits)
4000 Level Studio
(9-credits)
LASC (liberal arts and science) XXXX
(9-credits)
Open credits
(24-credits)
Please visit the Academic Calendar for a description of all courses available during your undergraduate studies.
There are many minors to complement your film major, including art history, ceramics, drawing, fashion, film studies, illustration, jewellery design and metalsmithing, print/paper/book, textiles journalism.
Faculty members are accomplished artists, scholars, educators and leaders in their craft. Mathew Reichertz is the Fine Arts Division Chair. For a list of full faculty, click the button below.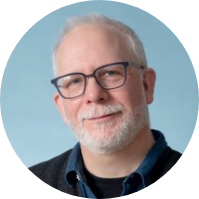 Mathew Reichertz
Division Chair