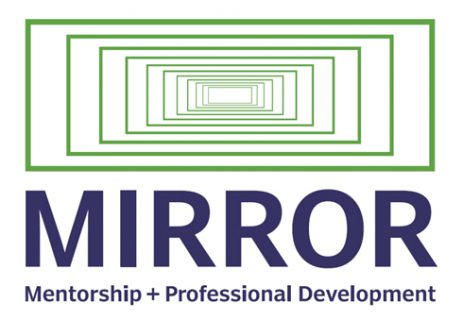 NSCAD alumni, do you have advice to give that you wish you'd had before graduating? Would you like to learn how to be a better mentor? Ever wondered how you can make NSCAD student internships and practicums work for you?
Students, do you know how to network and leverage your NSCAD relationships? Could you use a little polish on your professional presence? Are you aware of the breadth and depth of opportunities available to you as graduation approaches?
An upcoming event, Mirror: Mentorship and Professional Development, aims to bridge the classroom and the work world. Aimed at both NSCAD alumni and senior NSCAD students, this workshop and networking event takes place on Wednesday, Sept. 27 at Art Bar +Projects, 1873 Granville Street, Halifax.
Chantal Brine, Vice President, Youth Employment, for the Venor Group, will facilitate the double-barrelled session beginning with the student workshop at 5 pm, followed by the alumni session at 6 pm. A networking session for both mentees and mentors will finish off the event beginning at 7 pm.
"From speaking with alumni, we know they want to help. They want to give back to NSCAD because the experience means so much to them," says Cameron Jantzen (BDes 2003), founder of Rarebird Brand Strategy and Design. "This will give them the tools to mentor and lead."
"In their final year of study students start to wonder how they make their degree work in the world outside NSCAD. Although students may have a long-term goal, learning how to put the blocks in place to get there is crucial. A mentor who has experience in doing just that can be invaluable." says Joann Reynolds-Farmer (BFA 1991), Coordinator Off Campus, International and Advising in NSCAD's Office of Student Experience.
Mirror: Mentorship and Professional Development is presented by the NSCAD Alumni Association and NSCAD's Office of Academic Affairs and Research. The event is free, but pre-registration is required as space is limited.
Students can pre-register with Joann at jfarmer@nscad.ca by Sept. 25. Alumni can RSVP by emailing Cameron at cjantzen@nscad.ca also by Sept. 25.