NSCAD University student and filmmaker Rob P. Blair, who will graduate on May 14 with a Master of Fine and Media Arts degree, was named grand prize winner of the second annual Starfish Student Art Award at a gala event held May 5 at the Port Campus.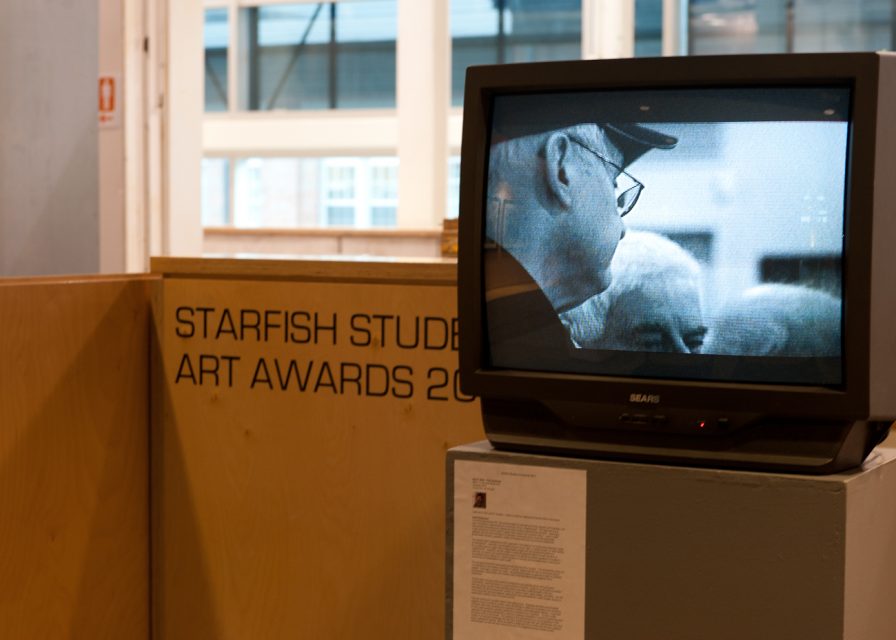 Established by property developer and art collector Louis Reznick to recognize and promote exceptional young artists, the award celebrates top talent across the ten visual arts disciplines at the university.
In addition, two runner-up prizes of $1000 each were awarded to Ambera Wellmann (painting) and Eliot Wright (photography). Both students will be graduating next week, each with a BFA in Fine Arts.
Rob P. Blair's winning piece, a short documentary film entitled The Avenues, takes a close look at the despair and frustration, the hope and pride in achievement as it is worked out by a neighbourhood. The Avenues will be added to a special section of the permanent President's Collection at NSCAD University known as "The Reznick Family Art Bank."
In recognition of the role played by film faculty and technicians in Blair's development as a filmmaker, NSCAD's Media Arts division received a $1000 award to support future student success.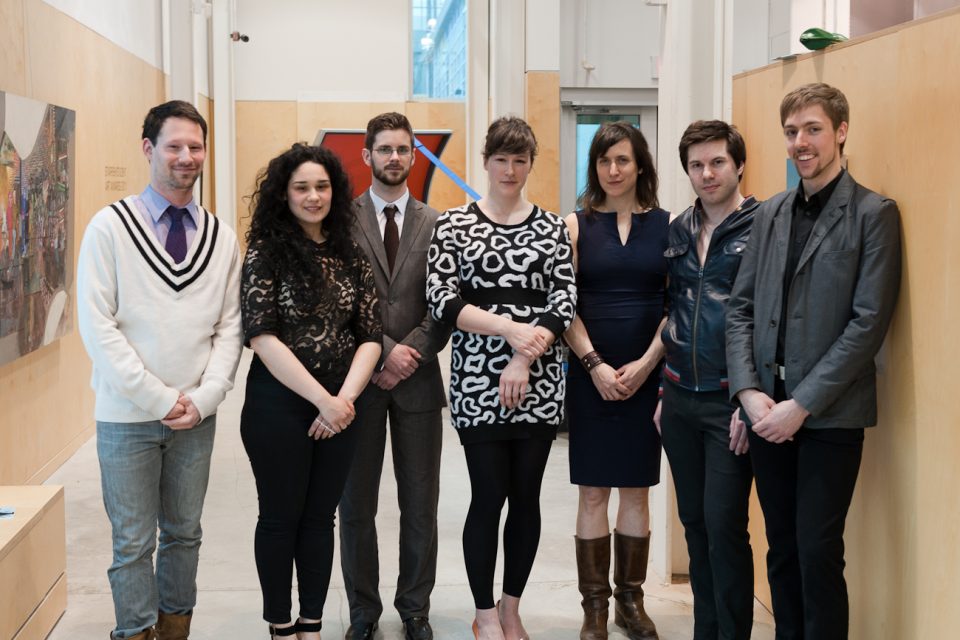 The winners were selected by a jury consisting of NSCAD President David B. Smith; Peter Dykhuis, Dalhousie Art Gallery Director/Curator; Jamie MacLellan, Cultural Affairs, Halifax Regional Municipality and Tonia Di Risio, Director of the Anna Leonowens Gallery.
"The jury was struck by the quality, diversity and the range of media displayed in the Starfish exhibition this year," explains Peter Dykhuis. "These ten works represent the exceptional technical facility and creative ability of NSCAD students."
"After discussing for hours and carefully assessing each piece, we narrowed the field down to three unbelievably remarkable works by three incredible artists. "
A special People's Choice Award, voted on by gala attendees, was awarded to Alexander Forbes for his mixed media drawing, "Blues and Ribs."
"The art world is built on recognition," says President Smith. "In just one year, the Starfish Student Art Award has established itself as the university's premier prize for excellence, providing emerging artists with vital visibility and financial support as they embark on their careers."
"I want to thank Louis Reznick, founder and patron of this award, along with our other sponsors, all forward-thinking community leaders who believe in the value of a visual arts education," adds Smith. "Their support of this visionary initiative is deeply and sincerely appreciated."