Thomas Suntherland after James Hakewill,
"Trinity Estate, St. Mary's," 1825, hand-coloured aquatint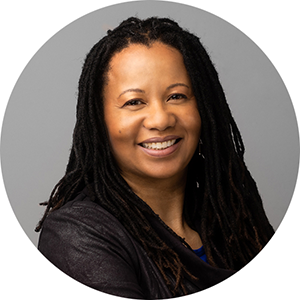 Dr. Charmaine A. Nelson is a Professor of Art History and a Tier I Canada Research Chair in Transatlantic Black Diasporic Art and Community Engagement at NSCAD University in Halifax, Nova Scotia. After receiving her PhD in Art History from the University of Manchester (UK) in 2001, she has taught at Western University (2001-2003) and McGill University (2003-2020).
Her research and teaching interests include postcolonial and black feminist scholarship, Transatlantic Slavery Studies, and Black Diaspora Studies. Her scholarship examines Canadian, American, European, and Caribbean art and visual culture including various types of 'high' and 'low' art and popular art forms including TV, film, photography, print culture, sculpture, painting, and dress. She also works across various genres including portraiture, still-life, nudes, and landscape art.
Dr Nelson is an innovative, award-winning teacher who actively mentors students, supports their professionalization, and publishes their research. She encourages student training in primary research protocols including the first-hand study of various types of archival documents and artifacts, art and visual culture. Dr. Nelson has made ground-breaking contributions to the fields of the Visual Culture of Slavery, Race and Representation, Black Canadian Studies, and African Canadian Art History. To date she has published seven books including the edited volumes: Racism Eh?: A Critical Inter-Disciplinary Anthology of Race and Racism in Canada (2004), Ebony Roots, Northern Soil: Perspectives on Blackness in Canada (2010), Legacies Denied: Unearthing the Visual Culture of Canadian Slavery (2013), and Towards an African Canadian Art History: Art, Memory, and Resistance (2018). Her single-authored books include: The Color of Stone: Sculpting the Black Female Subject in Nineteenth-Century America (2007), Representing the Black Female Subject in Western Art, (2010), and Slavery, Geography, and Empire in Nineteenth-Century Marine Landscapes of Montreal and Jamaica (2016).
Dr. Nelson has given over 250 lectures, papers, and talks across Canada, and the USA, and in Mexico, Denmark, Germany, Italy, Norway, Spain, the UK, Central America, and the Caribbean. She is also actively engaged with lay audiences through her media work including ABC, CBC, CTV, BBC One, and PBS. She blogs for the Huffington Post Canada and writes for The Walrus. She has held several prestigious fellowships and appointments including a Caird Senior Research Fellowship, National Maritime Museum, Greenwich, UK (2007) and a Fulbright Visiting Research Chair, University of California – Santa Barbara (2010).
Most recently, Dr. Nelson was the William Lyon Mackenzie King Visiting Professor of Canadian Studies at Harvard University (2017-2018). She was the first black woman and the second art historian to hold this position.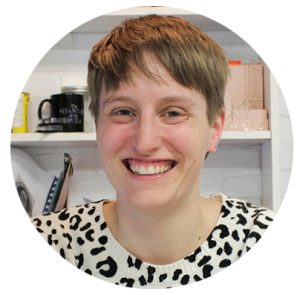 Emily Davidson is a settler artist, activist, graphic designer and parent based in Kjipuktuk/Halifax, Nova Scotia). Her artistic practice uses printmaking to investigate the history of leftist political movements, imagine utopian futures, and agitate for social justice causes. Her current research focuses on the entangled relationship of print media in historic and ongoing colonization across Turtle Island, and the formation of settler-colonial states on Indigenous lands.
Emily graduated from NSCAD University in 2009 (BFA, Interdisciplinary) and is a current MFA candidate at NSCAD. Emily is a recipient of the Canada Graduate Scholarships-Master's Program in Social Sciences and Humanities Research Council of Canada (SSHRC).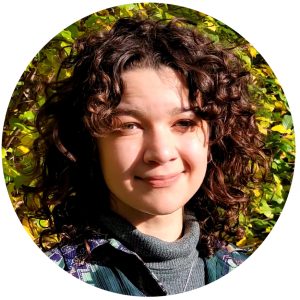 Katelyn Clark is in the fourth year of her undergraduate degree at the University of Prince Edward Island. She is majoring in Applied Communication, Leadership and Culture and has a strong interest in community engagement. Her academic interests include issues related to race and identity formation in Canada.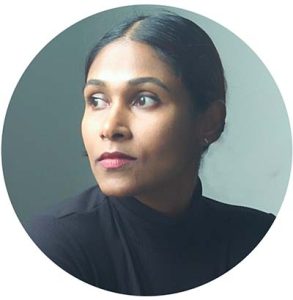 Achini Ranasinghege (Pabi) is a photographic artist and an archival researcher. Her current research focuses on the 19th-century colonial Ceylon (Sri Lanka). She investigates the 19th-century photography of Ceylon and how they were influenced/impacted by Victorian Visual culture (as a British colony) through close reading the 19th-century colonial photographs of Ceylon. 
Pabi is an MA graduate of Art Education at NSCAD University. She finished her BA at the University of Kelaniya in 2013 (Image arts) and worked as a university tutor/lecturer. 
Colleen MacIsaac (they/she) is an interdisciplinary artist based in Kjipuktuk/Halifax, creating work across performance, drawing, animation, comics, installation, theatre, printed matter, and video, exploring themes of communication, connection, queerness, climate grief, and countermapping. A winner of the Halifax Mayor's Award for Emerging Theatre Artist, the Helen Hill Animated Award, and the Bhayana Invisible Champion Award, they graduated from Emily Carr University in 2007 with a BMA in Animation. They are currently an MFA candidate at NSCAD University.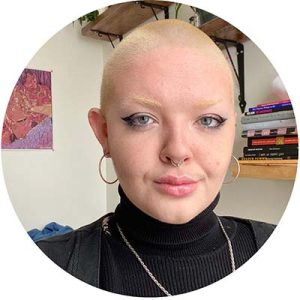 Britt Moore-Shirley (they/them) is a white-settler nonbinary media artist, researcher, and arts administrator currently based in Kjipuktuk in Mi'kma'ki (Halifax, Nova Scotia). Through multi-media installation, performance, and printed matter, they examine currents of exchange between intimate personal histories and the public sphere. They complicate personal and collective histories with layers of materials and technologies and aim to navigate difficult conversations and practices in spaces of care and community. As a writer and researcher, they are interested in feminist theory, fat politics, and trauma-informed practices, particularly as they intersect with conversations about technology, media representation, and digital embodiment.