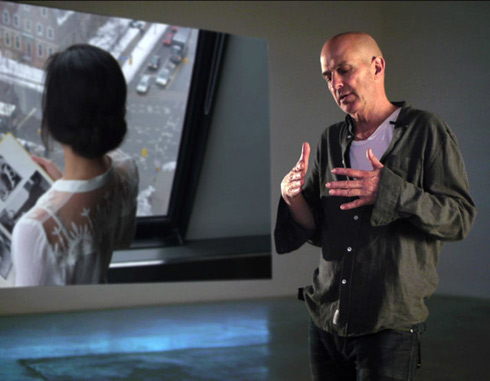 NSCAD University is hosting Mark Lewis, a 2016 Governor General's Award recipient, for its upcoming Public Lecture Series, taking place at the Bell Auditorium, Fountain Campus, on Friday, March 18.
Media artist Mark Lewis was announced in early March as one of the winners for the prestigious competition sponsored by the Canada Council for the Arts.
During the 1980s, he studied with Victor Burgin and worked with art historian Laura Mulvey to produce the documentary Disgraced Monuments (1991). From 1989 to 1997 he was based in Vancouver, Canada, becoming a member of the photo conceptualism scene of the 'Vancouver School'.
In 2009, he represented Canada at the 53rd Venice Biennale in Venice, Italy, in an exhibition curated by Barbara Fischer, Director of Curatorial Studies at the University of Toronto. Lewis is also a co-founder and co-director of Afterall, a publication and research organization based in Central Saint Martins College of Art and Design, London.
Lewis has exhibited at the Van Abbemuseum (Eindhoven), National Gallery of Canada, MoMA (New York), BFI Southbank (London), and Centre Pompidou (Paris). Lewis, born in Hamilton, Ontario, Canada, now lives and works in London, England.
Lewis' innovative art practice explores the apparatus and technology of film and its genres developed over 100 years of film history. His film and digital moving image works are frequently depictions of everyday life produced through the use of cinematographic techniques and they make subtle and often accidental allusion to the wider tradition of film, photography and painting.
His most recent works include a series of films shot in the Korean DMZ and the film project Invention that imagines a contemporary city with no cinema or moving image devices. The project spans exhibitions Lewis had at the Musée du Louvre in October 2014 and at the 31st Bienal de São Paulo and culminated in a feature film titled Invention that premiered at Toronto International Film Festival in September 2015.
The Public Lecture Series at NSCAD University offers community the chance to hear world-renowned artists speak about their work. The March 18 lecture begins at 7 pm in the Bell Auditorium and will be followed by a public reception at the Art Bar + Projects in the Granville Mall.
You can watch Mark Lewis's PLS Lecture here.