Orientation Day and Welcome WeekS 2023
The Office of Student Experience has been working closely with SUNSCAD and the Mindful Campus Initiative to bring you an exciting variety of events, welcoming you to NSCAD University. These events will give you the opportunity to connect with your student union, meet new friends, and get a taste of what NSCAD has to offer.
The entire NSCAD Community is thrilled to welcome you as you start your academic journey with us. We invite you to join us on September 1 at Orientation Day for all new incoming NSCAD students. 
Attendance is strongly encouraged for all new students, as the activities planned will provide you with an opportunity to tour the campus, connect with the president, the Office of Student Experience, staff, faculty, and each other, and learn about how we as a NSCAD Community will support and guide you through your studies here. 
At this event, you will also collect your Student ID, access card, and much more! 

Location: Orientation Day will begin at three different locations. You will receive an email after you RSVP that will tell you where to show up on September 1.
8:30 – 9 a.m. 
Arrive at your designated starting location for coffee and snacks
9 a.m. – 1 p.m.
Campus Tours! 
NSCAD is a unique and charming collection of hallways, classrooms, and many special nooks and crannies. Join us at your designated gathering point where we will guide you through our three campus buildings and point out important spaces and offices along the way.

Shuttles will be available to transport students between campuses. 

As part of your tour, you will receive your Student ID, Access card and other documentation to keep handy throughout the academic year.

1–2 p.m. 
Lunch! 
All tour groups will gather at the Port Campus, where lunch will be catered by Subway, generously provided by SUNSCAD, the Student Union of NSCAD University. Be sure to grab a bite to eat with your new classmates! 

2 – 2:30 p.m.
Orientation Day Presentation – Getting to know NSCAD
H

ear from several important offices and services that you'll reach out to multiple times during your studies. 

Staff members from the Office of Student Experience will be on hand to introduce their services and let you know who to turn to at any time if you find yourself unsure of where to turn. We've got you! 

2:30 – 4 p.m.
NSCAD Services Fair
Looking for an office or service? Interested in hooking up with like-minded folks through a club or society? Join us at our Table Fair and learn more about the offices, services and extra-curricular initiatives that are here for you during your time at NSCAD. 

Various services and resources will be present so you can learn more about how to get involved in university life and get settled in Halifax. 
Don't forget! Orientation Day is just one event in a series of activities throughout the first two weeks of classes to get you situated at our school, help you learn more about what we offer, and introduce you to your future best friends. Visit our FULL CALENDAR and save the date for our exciting events coming up in September.
Reach out to ose@nscad.ca if you have any questions about these activities. 
We can't wait to meet you!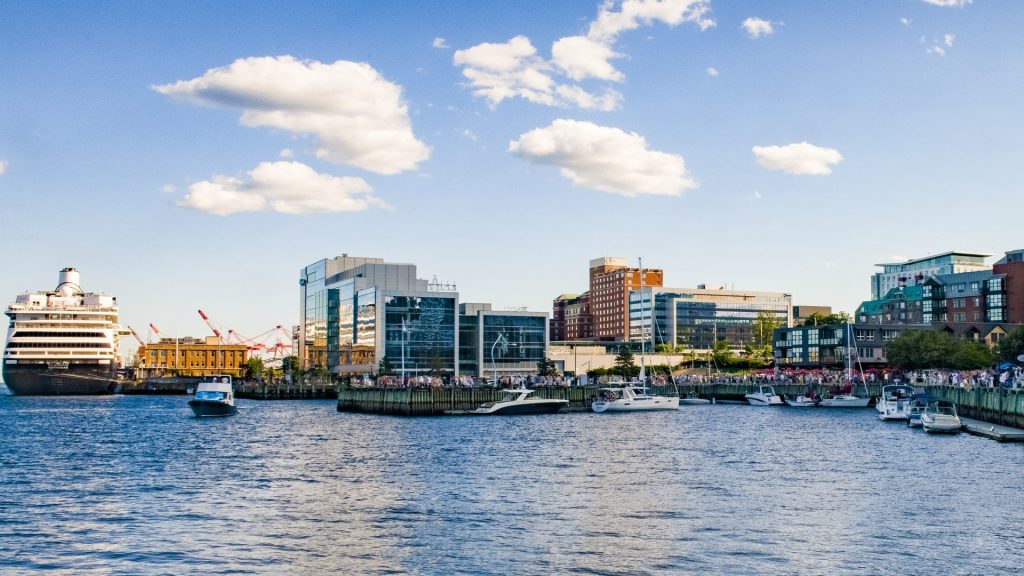 Welcoming Wave
Halifax Waterfront, Queens Marquee Courtyard, steps by the Muir
6:30 – 7:30 p.m.
Join SUNSCAD for a social gathering by the waterfront featuring a live musical dance performance.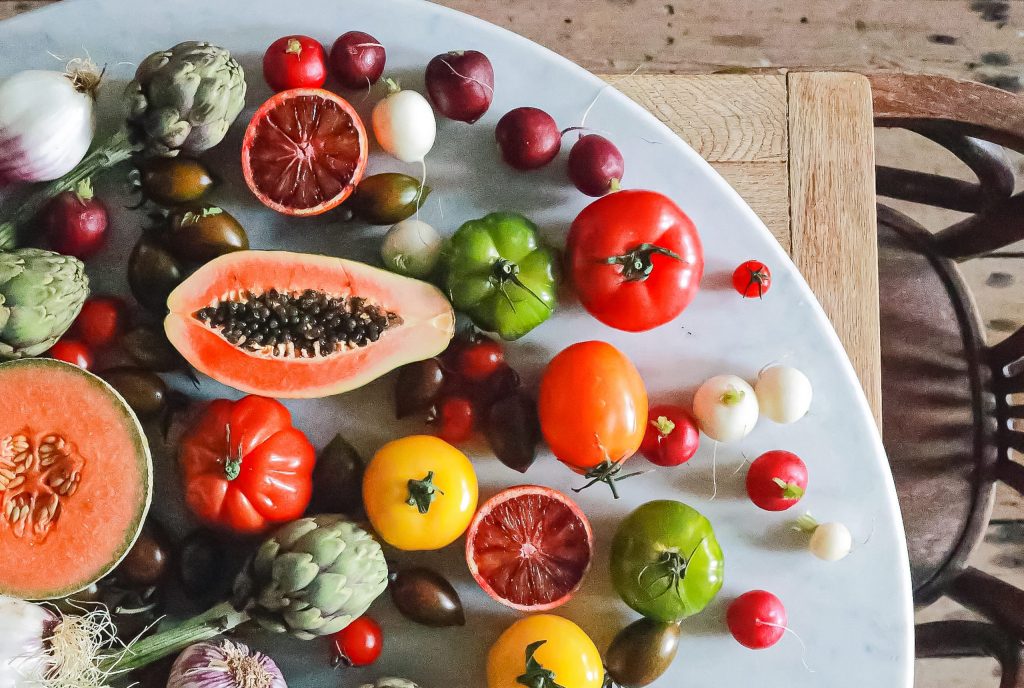 Fuel Your Art Workshop
Bell Auditorium D440, Fountain Campus
6 – 7 p.m.
Your SUNSCAD Executive team invites you to a fitness & nutrition workshop with a registered dietician that aims to provide students with the tools they need to fuel their journey at NSCAD on a budget.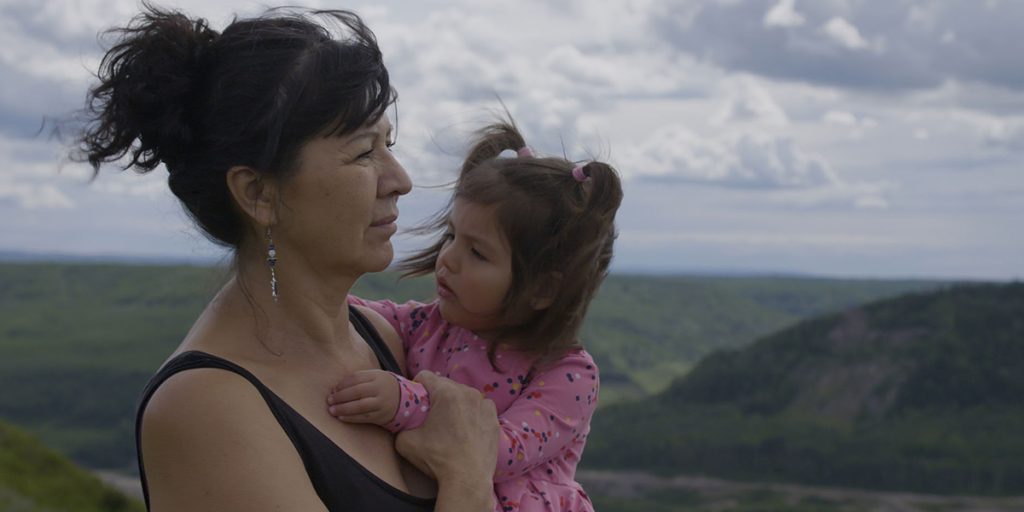 'Wochiigii Lo: End of the Peace' Movie Screening 
Bell Auditorium D440, Fountain Campus
2:30 – 4:00 p.m.
Join SUNSCAD for a selection from the Planet in Focus International Environmental Film Festival that uses film as a catalyst for public awareness, discussion, and engagement on a broad range of environmental issues. Wochiigii Lo: End of the Peace is a "timeless reminder that one should never trust a politician in a hard hat."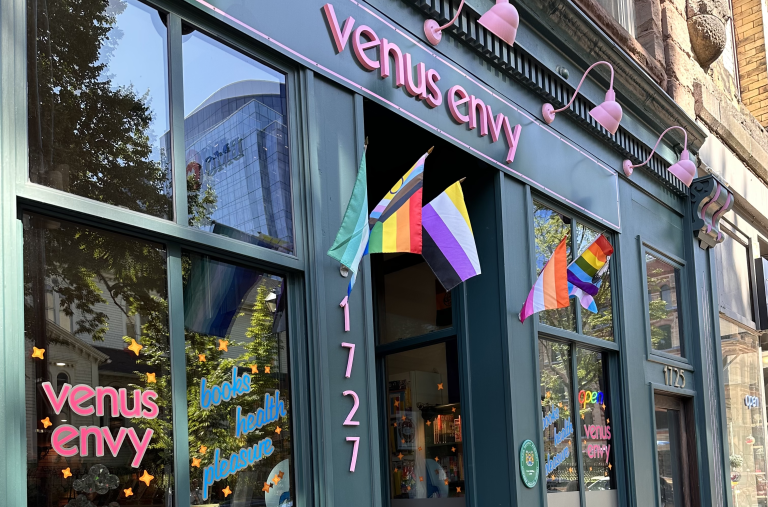 Head, Heart + Handies Safer Sex Bingo
Former Art Bar at NSCAD, 1873 Granville Street
5 – 7 p.m.
Hosted by Venus Envy's amazing Education coordinator, Rachele Manett, this event is designed to be welcoming to all. The night will start off with participants having the chance to win a variety of sensory and fidget toys and learn about the Mindful Campus Initiative. Following this, there will be a quick and anonymous Q&A where students can ask any questions they may have for Rachele, our accessible sex-pert! The latter half of the evening will be Sex Toy Bingo, participants who are comfortable can stay and play a game of educational bingo focused on the intersection of disability and sexuality.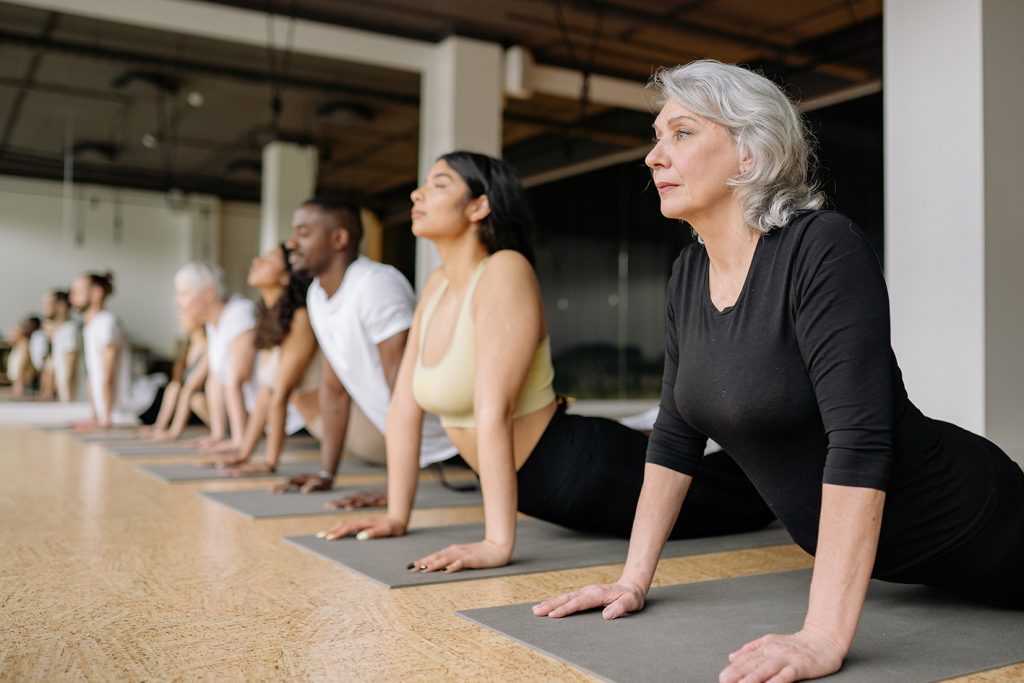 Welcoming New Beginnings with Yoga & Sound   
P207 – P208 NSCAD Port Campus
12 – 1 p.m.
Certified yoga instructor Christina Phillips alongside music therapist Rebecca Fairless welcome you for a beautiful flow of beginner-friendly movement and serene music to begin the semester with inner peace!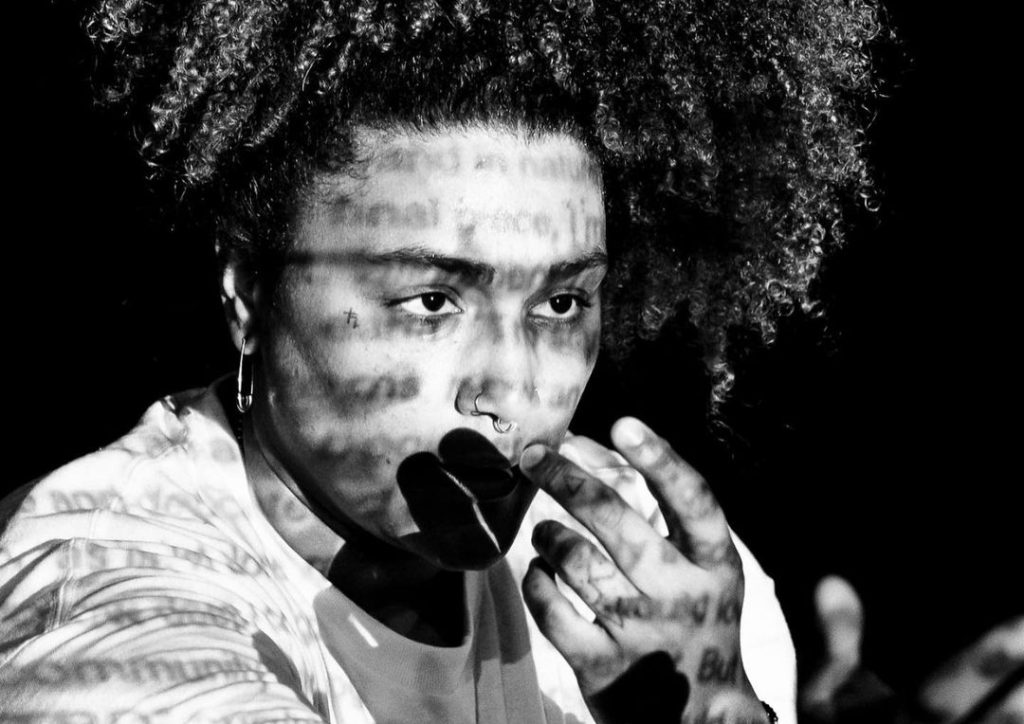 Mindfully Moving Workshop with Kate Macdonald
Halifax Dance (1505 Barrington Street)
4:00 – 5:30 p.m.
Kate Macdonald is an African Nova Scotian multidisciplinary artist who uses photography, performance, movement, activism, and audience engagement as part of their creative practice. They have done work around healing through movement, especially exploring performance in relationship to their intersectional lived experience. This event will focus on movement as a Mindful, exploratory practice, engaging students to challenge their perceptions of what mindfulness can be while furthering relationships with their physical bodies and what freedom in the body can look and feel like.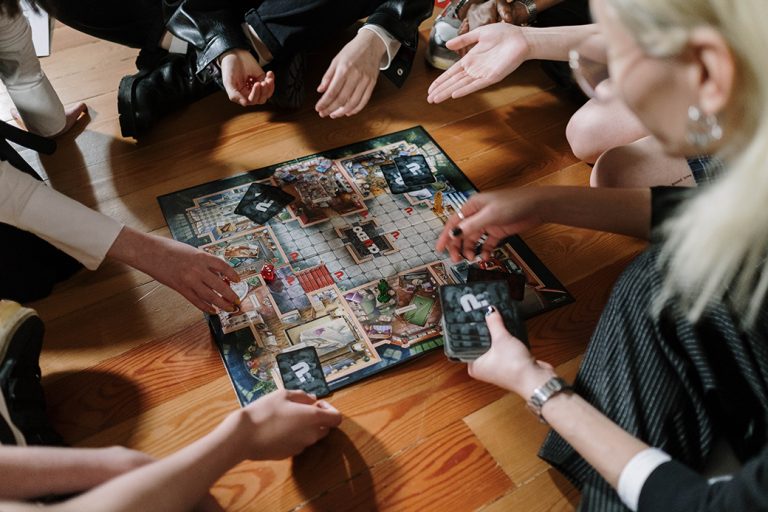 NSCAD Family Game Night  
Former Art Bar at NSCAD, 1873 Granville Street
5:00 – 8:00 p.m.
Students seeking a more low-key activity are invited to a night of board games and dinner! Hosted by Opportunity and Belonging and the Mindful Campus Initiative, this event is the perfect opportunity to break the ice with new friends and get into some exciting games.  Dinner will be served to participating students.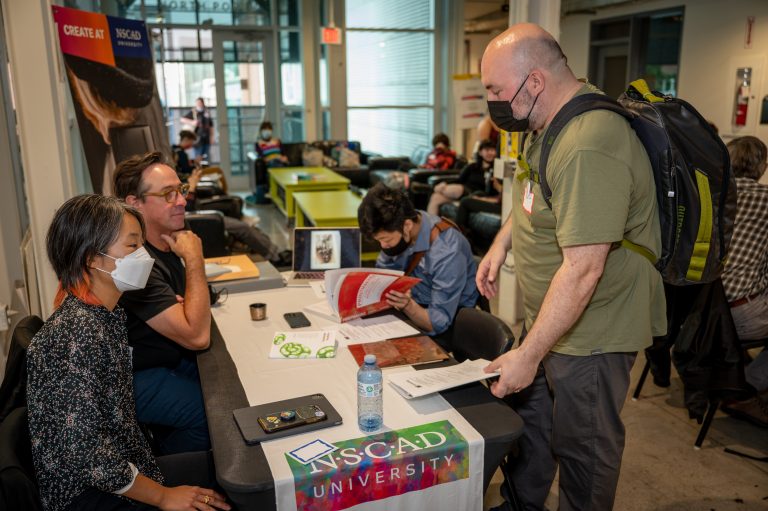 Information Fair
Drawing Studio (D241), Fountain Campus
3:30 – 5:00 p.m.
The Information Fair is an opportunity for both new and returning to students to learn about the services and resources available to them from NSCAD as well as the larger Halifax community. Students will be able to chat with participating booths and learn more about everything from the Creative Entrepreneurship Lab to their Greenshield Student Health plans.  
Drag Me to NSCAD
Former Art Bar at NSCAD, 1873 Granville Street
7:00 – 11:00 p.m.
Welcome Week will end on high note with the Art Bar Drag Show! A collaboration between the Mindful Campus Initiative, the Events Team and Opportunity and Belonging, this show will be a party to remember! Students are invited to come and enjoy amazing performances from talented local queens, and then finish the night off with a dance party featuring two brilliant DJs. Drinks and snacks will be available for purchase inside (cash only).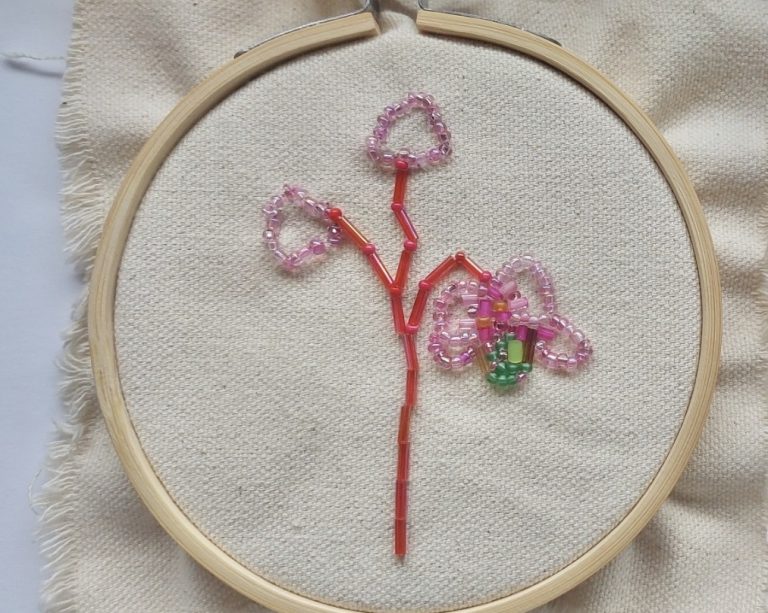 Indigenous Arts Workshop
Drawing Studio D241, Fountain Campus
TBA
All NSCAD students are invited to celebrate and learn about Mi'kmaw history and culture through traditional art forms and storytelling.