NSCAD University offers three graduate studies programs —
the Master of Arts in Art Education (MAAE), Master of Design (MDes) and the Master of Fine Arts (MFA) that are built with an engaging
and hands-on approach, providing students with the proficiency
necessary to take their place in the creative economy.
When to pursue graduate studies?
These graduate degree programs are ideal for individuals who have gained sufficient experience in their own area of interest to make concentrated post-graduate study a useful choice. In some cases, the graduate programs provide, through teaching assistantships, direct contact between graduate and undergraduate students. NSCAD's 36 and 60 credit graduate programs are two years in duration for full-time students and may be completed part-time.
Our graduate programs are recognized internationally, with alumni holding top positions
in creative industries and respected institutions worldwide.
MAAE | Master of Arts in Art Education
The Master of Arts in Art Education (MAAE) prepares students for a variety of roles in the art education sector with a theory-rich academic experience, rigorous research training, and a hands-on, field-based practicum. Students specialize in one of three program streams that allow exploration of current methodologies relevant to specific art education practices: applied pedagogy in art education, museum and curatorial, or community-based practice. The program educates innovative artists, designers, curators, and educators while contributing to the creation of a culture that values diverse and creative learners. Courses model and develop socially responsible, exemplary teaching practices in and across art education contexts. NSCAD University's MA in Art Education is not an approved program towards increasing teacher certification in Nova Scotia.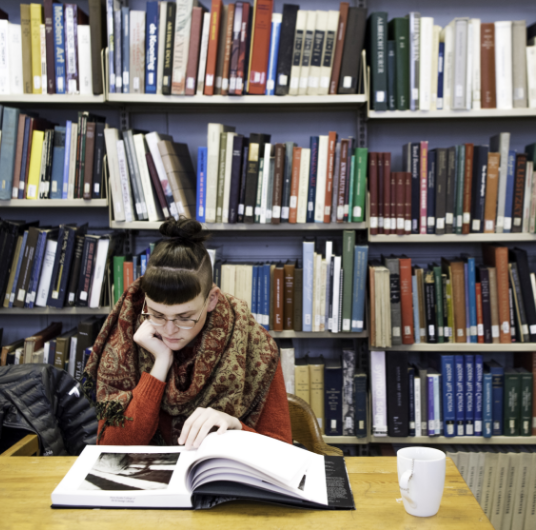 MFA | Master of Fine Arts (Studio and Non-Studio)
MFA The Master of Fine Art (MFA) program provides students with the opportunity to develop their work in a context of intense critical discussion. Pedagogy, research/creation and other integral academic courses enhance the studio focus. Students are selected for their capability as artists and craftspersons, their critical abilities, and the personal qualities and interests that might contribute to their success as teachers and scholars. MFA students are members of a small cohort, working with the guidance of accomplished faculty and enjoying 24-hour, year-round access to personal studio spaces. Students work in the areas of ceramics, digital media, drawing, film, installation, jewellery/metalsmithing, painting, performance, photography, printmaking, sculpture, sound, textiles/fashion, or video.
MDes | Master of Design
The Master of Design is a 60-credit program like no other. Over the course of study, students take both prescribed studio and liberal arts and sciences courses, culminating in a graduate thesis or degree project. The Master of Design (MDes) is aimed at graduates of Bachelor of Design programs,or related fields of study, and professional designers who wish to broaden their expertise through further critical, theoretical research and practice. MDes students pursue practice-led design research, explorations of process, applications of theory, and scholarly writing. In a series of studio and theory courses and in their thesis projects, students are encouraged to look beyond the conventional strategies to formulate new and critical responses to social design opportunities. The interdisciplinary nature of the program makes it a choice program for students with diverse academic backgrounds or international experience.