'Underpinnings' – Alumni Art curated by Tori Fleming.
Photos by Frankie Macauley.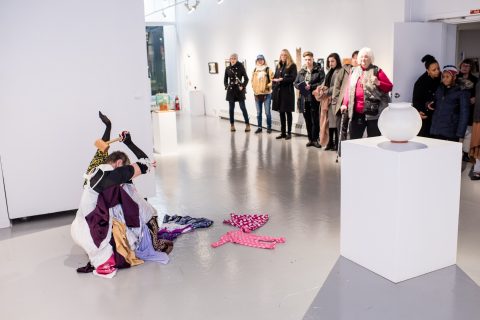 2017 marks 130 years since Anna Leonowens first opened the Victoria School of Art (now known as The Nova Scotia College of Art and Design) in 1887. In celebration of this anniversary, the NSCAD Alumni Association presents Underpinnings: 130 Years of NSCAD. Over 90 alumni have submitted work to exhibit in the gallery named after Anna herself.
Always in a state of evolution, NSCAD has maintained its reputation as one of the last century's most influential art schools under many names, locations and presidents. After Anna Leonowens opened the school in 1887, NSCAD had a number of other significant leaders. In 1916 Group of Seven member, Arthur Lismer became president to the tiny population of 12 students who attended the school. Later in 1967 Garry Neill Kennedy took over as president and oversaw the school through the 70s when NSCAD became known as a hotbed of conceptual art.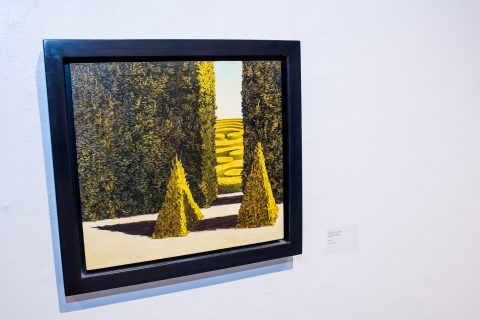 The alumni exhibiting in Underpinnings span a large range of NSCAD's history. The exhibition features works by artists who attended NSCAD from 1958 through to graduates from 2017. The artists are currently located all over the world; from Bangalore to LA. When reflecting on the differences in the direction and professors at NSCAD through those years, as well as the political changes Halifax has seen, Underpinnings is left with a question: what is the essential 'NSCAD-ness' that holds these practices together?
Participating artists were asked to submit works that embody the physical and conceptual underpinnings of their practice that were developed during their time at NSCAD. What was the one thing they learned at NSCAD that has become part of the foundation of their work? For graduates from 2017, this may seem like a simple task compared to those who attended NSCAD twenty, thirty or even forty years ago.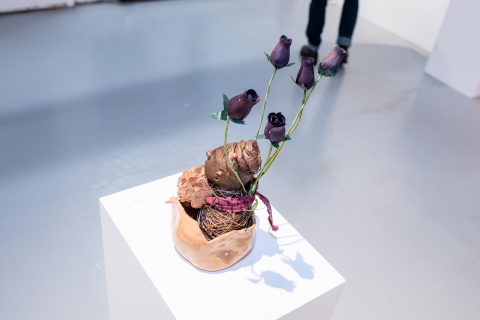 The alumni approached this in a number of ways. Some submitted work in the medium in which they received technical instruction at NSCAD. Some submitted older work that they created during their time at NSCAD. Others submitted work that dealt with the same themes or conceptual ideas they were dealing with during their time at the school. But there was one consistent theme throughout the applications to the exhibition – a heavy dose of nostalgia.
While all of their practices have developed on their own unique path, the alumni's artistic childhoods all took place in the same home. Many participating artists expressed excitement about the chance to show again in the gallery that held their first solo show. Artists inquired about who else in their year might be attending the opening. The show became a family reunion for the things we create.
Underpinnings aims to be a visual cross section of NSCAD's past, present and future. A celebration of the unique quality this iconic institution has imprinted on artists for 130 innovative years.