NSCAD University is pleased to announce Paula Fairfield and the team of Janet Cardiff and George Bures Miller will be awarded honorary degrees at the 2021 virtual graduation ceremony this spring.
Each year, NSCAD recognizes exceptional contributions to the arts by bestowing honorary degrees to people of merit. The recipients are first nominated by the NSCAD community, and then selected by the Honorary Degree Committee.
"These remarkable artists have made unique and enduring contributions to the world of art and design," said NSCAD University Interim President Dr. Sarah McKinnon. "NSCAD recognizes such extraordinary achievement in Canada and abroad by honoring artists, designers and our own alumni who have inspired other artists throughout their careers. We're proud to present Paula, Janet and George with honorary degrees together with our 2021 graduating class."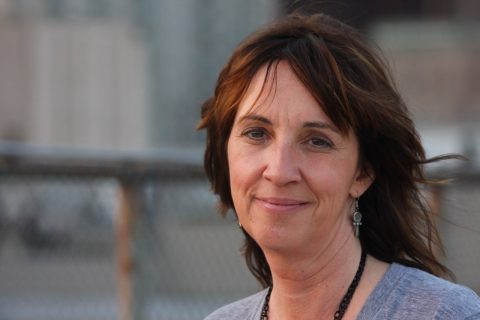 Paula Fairfield (BFA 1984) is an international and Emmy award winning sound designer for television, film, commercials and basically anything that makes noise.
Fairfield has 10 Emmy nominations with two wins for her work on Game of Thrones, along with multiple wins and nominations for her work in both the US and Canada. Her passion is high concept sound design and her main interest is working with visionary filmmakers, which is clearly reflected in her resume and her background as an artist. Paula grew up in Bridgewater, Nova Scotia and has a BFA from NSCAD University. During her career as an exhibiting artist, she was the co-director of Canada's foremost media art center, Charles Street Video. Her art work resides in several collections worldwide, as well as the National Gallery of Canada.
Recent projects include Motherland: Fort Salem, Warrior Nun, Lovecraft Country, Birds of Prey, and the recent Them: Covenant, and The Nevers. Fairfield is currently working on an immersive concept album, Ocean of Tears, to be released in late 2022.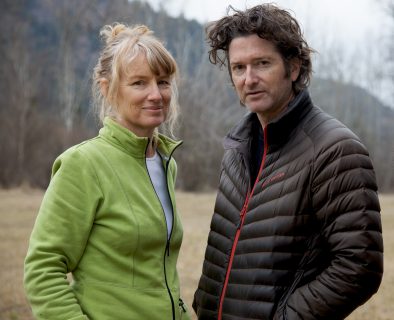 Janet Cardiff and George Bures Miller are internationally recognized for their immersive multimedia sound installations and their audio/video walks.
Cardiff and Miller live and work in British Columbia. Their first collaborative installation, The Dark Pool, was exhibited in Vancouver in 1995.
Their significant international impact is evidenced by their career. They have recently shown at the Museum of Contemporary Art in Monterrey, Mexico (2019); Oude Kerk, Amsterdam (2018); 21st Century Museum, Kanazawa, Japan (2017); Fondation Louis Vuitton, Paris (2017). Cardiff and Miller have exhibited at the ARoS Aarhus Art Museum in Denmark (2015); the Museo Nacional Centro de Arte Reina Sofía, in Madrid (2015); the Menil Collection, in Houston (2015); 19th Biennale of Sydney (2014); the Cloisters, Metropolitan Museum of Art, in New York (2013); and Documenta 13, in Kassel, Germany (2012). In 2020, they were awarded the Wilhem Lehmbruck prize. In 2011 they received Germany's Käthe Kollwitz Prize, and in 2001, represented Canada at the 49th Venice Biennale, for which they received the Premio Speciale and the Benesse Prize which recognizes artists who break new artistic ground with an experimental and pioneering spirit.
The 2021 NSCAD Graduation takes place on Thursday, May 20, 2021 at 2 p.m. ADT. The ceremony will be held on Zoom and live-streamed to the NSCAD University Facebook page at https://www.facebook.com/NSCAD.