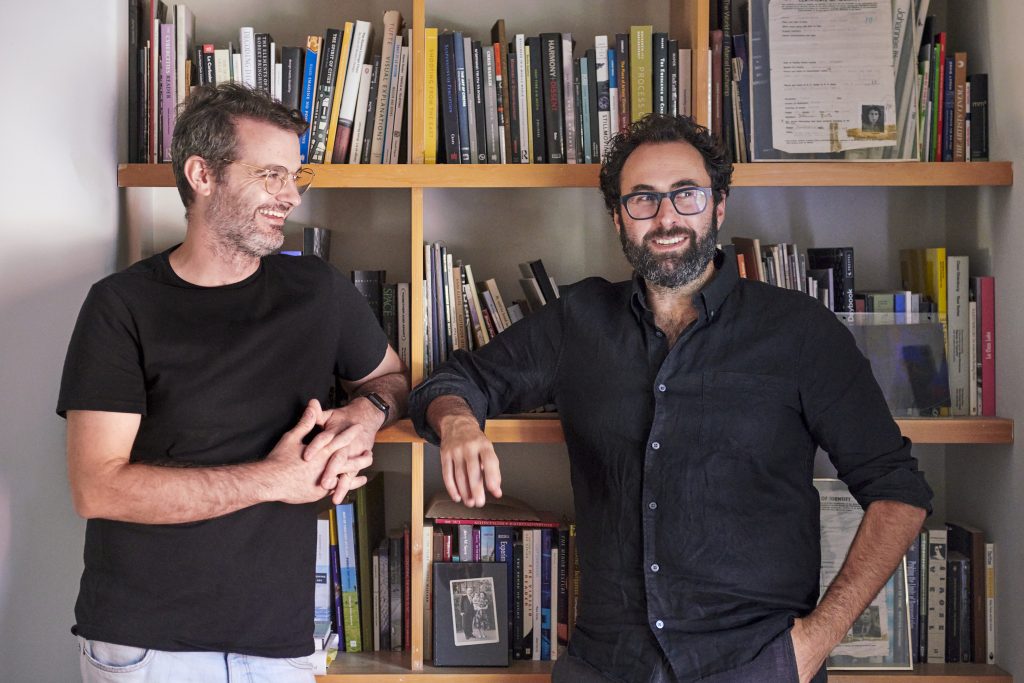 Solomon Nagler is a Professor of Film Production at NSCAD University. His films have been featured in retrospectives across Canada and internationally at the Festival de le Cinéma Different in Paris, Robert Heald Gallery in Wellington, New Zealand, The Artist Film Workshop in Melbourne, Australia, and Kino Arsenal in Berlin. He holds an Honours Bachelor of Arts in Philosophy from the University of Winnipeg and a Master of Fine Arts in Film Production from Concordia University. He is co-founder of WNDX: Festival of the Moving Image in Winnipeg.
As an experiential filmmaker, Solomon explains that augmented reality is changing how humans are interacting with the world around them. Augmented reality is defined as an experience where real-life environments are enhanced by digital visual elements, sound, or other sensory stimuli through technology. Storytelling is one layer of augmented reality where technology can be used to tell stories in a city.  Augmented reality holds the potential for everyone to become a creator and document their own experiences in public spaces and share them with audiences. 
In 2011, Solomon, along with Kim Morgan of the Faculty of Fine Arts at NSCAD University and Martha Radice of the Department of Sociology and Social Anthropology at Dalhousie University, received a Social Sciences and Humanities Research Council (SSHRC) grant for their project titled, "Tracing the City: Interventions of Art in Public Space". Over three years, the research team studied how to use emerging technologies to explore the interstitial space between the private and the public in relation to art. The first stage of the teams' research was the development of the data capture and transferring the video data to GPS.
In recent years, Solomon has been working on the app People Places Things, a geolocative cinema application that allows filmmakers and spectators to transform and expand storytelling in public spaces by utilizing augmented reality technology. In September 2014, the app won the top prize, the Design Competition and Future Innovations Award, at the 16th International Conference on Human-Computer Interaction with Mobile Devices and Services.
This work is being conducted in collaboration with Andrew Hicks, a former student of Solomon's at NSCAD. Prior to working on the People Places Things app, Andrew's earlier work in independent live action and experimental animated short films has been featured around the world, including at the Clermont-Ferrand International Film Festival, Cleveland International Film Festival, and Fantasia Festival. His focus on immersive and interactive storytelling with IMAX and National Canadian Film Board has been featured on Intel and Vice Magazine's The Creators Project: Technology and the Brightest Young Minds in Music, Art, Film and Design. Andrew currently lives in Washington, D.C. where he develops digital media technologies and operational, scalable strategies for Silicon Valley startups and global institutions. Andrew says more work is being put into the research and development stage of the app. People Places Things will soon include a non-fungible token (NFT) marketplace on iOS and Android operating systems, which will allow artists around the world to obtain kickbacks for their art on the platform. The app is providing a space for creators to integrate digital artwork into the augmented reality domain.
Over 12 students have been involved in developing People Places Things, including Design and Fine Art students from NSCAD. Solomon and Andrew agree that the benefit of working with students is that students don't consider what is not possible and bring a new prospective to the research and development of People Places Things. Additionally, funding from Mitacs, SSHRC and Innovocorp have allowed them to take risks and try new methods to develop the app.
Recently, Solomon has been working on a project looking at public commemorations of historical events such as the Holocaust, and what public spaces have been designated for commemorations. In 2019, Solomon received a SSHRC Insight Grant to develop this work within a project titled, "Memory Activism and Collaborative Processes of Counter-Memorialization". Working with colleagues from NSCAD and the University of King's College, the team has partnered with the Zapomniane Foundation, an organization that researches unmarked graves of Jewish people outside of death camps, including forests, villages, and other rural areas. The research team aims to launch a website to showcase their work, host a colloquium, and produce interdisciplinary curriculum for studio arts and contemporary studies.