Working Your Way Through the 'Money Maze'

Applying for a student loan can be a mind-boggling experience. Whether you are a first time borrower, of have been taking out Student Loans for a few years, it is normal to have tons of questions about the process. The student loans system can be difficult to navigate and for students who are not used to dealing with financial matters, the entire process can leave you feeling overwhelmed and unsupported. In an effort to help clarify the process the National Student Loan Centre has put together an Orientation Webinar to assist prospective and current borrowers. This Webinar is a great source of information regarding Government Student Loans. 
This recorded presentation will introduce you to the world of student loans. It goes through the Student Loan process and explains what is expected of you at each stage of the loan life cycle.  You are introduced to the idea of repayment but the focus is more on what happens throughout the school year. The Webinar outlines the roles of the National Student Loan Service Centre (NSLSC) and the province you are borrowing from. You will also be provided with some hints of how to be financially successful during and after your studies.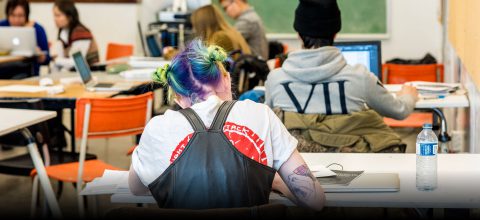 The eight topics covered in the Webinar are: 
Loans, Grant and the National Student Loans Service Centre 
What are the differences between Loans and Grants? 
Do I have to apply for a Canadian Student Loan and a Provincial Student Loan? 
 "Who should I contact about my loan or grant?" 
What does the National Student Loan Service Centre (NSLSC) do?  
When do I contact my province? 
The 3 stages of your student loan 
Stage 1: In Study 
Stage 2: Non-Repayment 
Stage 3: In Repayment 
What you need to know about repaying your student loan 
What happens if you leave school early 
What happens if you don't repay your loan 
What you should do if you can't make your loan payments 
How not paying your loan will affect your financial future 
How your loan provider will communicate with you 
What information will come via e-mail 
What information you will need to login to your account for 
How to Register and use your NSLSC Online Account 
Helpful information while you are in school. 
What your responsibilities are as a loan recipient 
How to update your contact information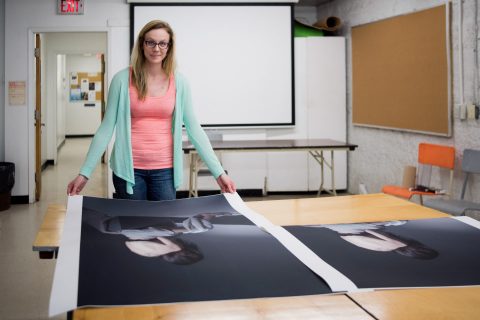 If after watching this Webinar you are curious about Student Lines of Credit and how they are different from Government Student Loans, the Financial Consumer Agency of Canada provides an overview of both; including such information as: 
How student lines of credit work 
Applying for a student line of credit 
Accessing money from your student line of credit 
Paying back your student line of credit 
Comparing student lines of credit with government student loans 
Before borrowing from a student line of credit 
https://www.canada.ca/en/financial-consumer-agency/services/loans/student-lines-credit.html 
It is very important to know you rights and responsibilities prior to borrowing any funds, regardless if they are Government Student Loans or bank issued Lines of Credit. Having as much information as possible on your finances ensures that you can spend your time here at NSCAD focusing on your artistic practice and not your bank account. 
Still have more questions? Your Student Experience Team is here to help! Please contact Christina Warren, cwarren@nscad.ca or 902 494 8130, Manager of Financial Aid and Student Counseling if you have further questions about Student Loans, Student Lines of Credit or financial questions in general.