Creative Entrepreneurship lab
Around the globe, tremendous opportunity is surging for creative industries.
The Creative Entrepreneurship Lab's (CEL) comprehensive career and business advancement services support current students, alumni, and ultimately, the entire creative sector in Nova Scotia by serving our mission: help participants succeed as creative practitioners through economic and cultural growth.
As a hub of tools and resources, we broaden the networking opportunities for aspiring creative workers through events and education.
Our inspiration

conversations about the intersections between art and money
dismantling the image of the 'Starving Artist'
exploring the full breadth of creative careers available
supporting students as they transition from NSCAD into their careers
Our programs and services

Creative Workers Expo
TD Financial Literacy for Creative Entrepreneurs Program
SparkZone
networking events
workshops
information sessions
one-to one assessment of career and business needs
How we can help you
jobs and other professional development
funding opportunities
industry engagement for both students and faculty
monetizing social media
intellectual property, 'legalese,' and contract review
exploring residencies
connecting to incubators, innovation labs and other business and entrepreneurial initiatives
Sponsors, donors and partners
Sponsors, donors and partners

The TD Financial Literacy Program
for Creative Entrepreneurs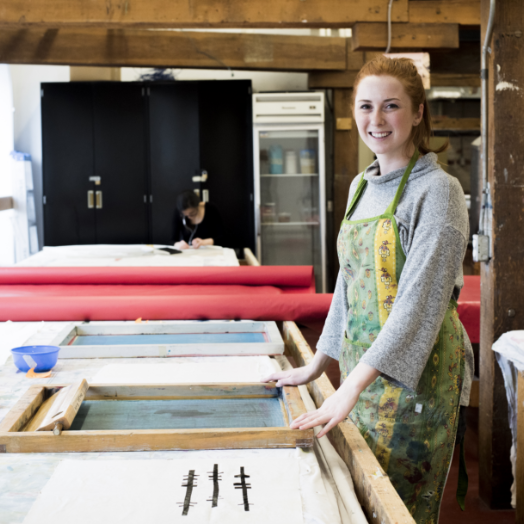 You know how to design, create, and make things that are beautiful, thought-provoking, useful, or intriguing.
Let us help you figure out how to make money doing it. Let us show you how to get funded to complete your work or promote it. Let us teach you how to take some of the risk out of starting your own business.
Thanks to our sponsor, TD Bank Group – the TD Financial Literacy Program for Creative Entrepreneurs will help you gain the knowledge, skills and confidence to monetize your talent.
You've built your business from the ground up, or you've helped others succeed at that.
NSCAD's creative, talented students need your help. Perhaps you are a NSCAD alum, a friend, or a friend we haven't met.
Data shows that creative businesses that grow and thrive, do so because their founders were able to get the advice and make the connections to the right people and resources. Those vital connections made all the difference.
Help us help them build a bright, sustainable future.
Those ground-up, something-out-of-nothing stories we hear about entrepreneurs nearly always have a back story. And it's about support, knowledge and confidence. Talent is not always enough.
The Lab at NSCAD addresses a gap: in Nova Scotia there are no start-up or entrepreneurial programs directed specifically to those individuals in the creative economy. NSCAD has a talent pipeline awaiting development.
Help us help them build a bright, sustainable future. Become a Creative Entrepreneurship Lab
Investor.