May 24 – June 1, 2019Art Bar +Projects, 1873 Granville Street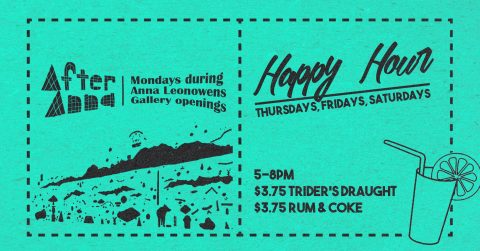 AFTER ANNA
Mondays during openings, 5:00 – 8:30 pm
We're here during every single Anna opening!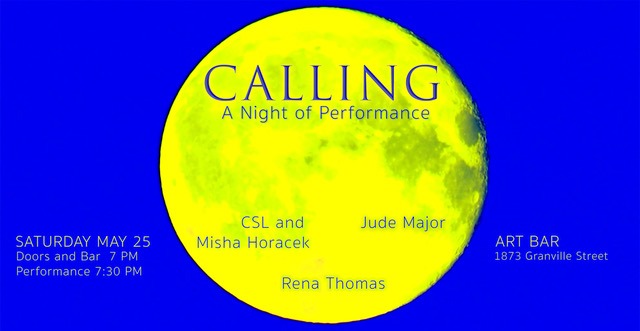 CALLING: A Night of Performance
Saturday May 25, 7:30pm
Join us for an evening of performance art by Misha Horacek & CSL, Jude Major, and Rena Thomas.
Doors and Bar 5pm
Performances  at 7:30pm
Donations welcome.

ARTIST TALK: Jennifer Willet
Monday May 27 at 7:15pm
Following the opening at the Anna Leonowens, Dr. Jennifer Willet will give a presentation on her practice as part of the IOTA Institute's Bio Art Series.
Dr. Jennifer Willet is artist, curator, and leader in the field of Bio Art. She is a Canada Research Chair in Art, Science, and Ecology and a professor in Creative Arts at the University of Windsor. Dr. Willet is also the director of INCUBATOR Lab—a BSL2 Bio Art teaching and research facility in Windsor. Her work resides at the intersection of art and science and interspecies interrelations in the biotechnological field.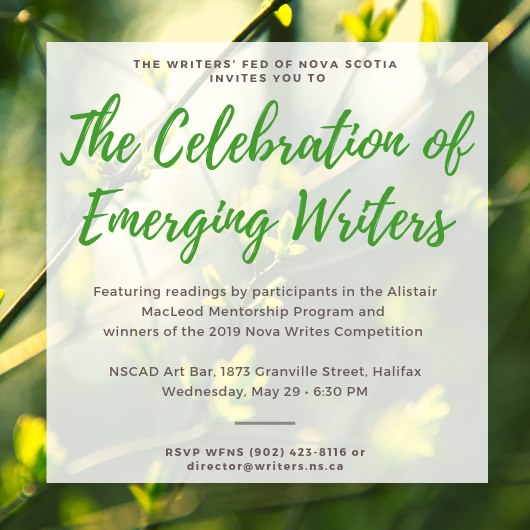 Celebration of Emerging Writers
Wednesday May 29, 6:30pm
Join us as we celebrate the mentors and mentees of the Alistair MacLeod Mentorship Program and the winners of the Nova Writes Competition for Unpublished Manuscripts. We'll hear about both programs and listen to readings by participants. There will be snacks and desserts, and the bar will be open at intermission. RSVP: (902)-423-8116; director@writers.ns.ca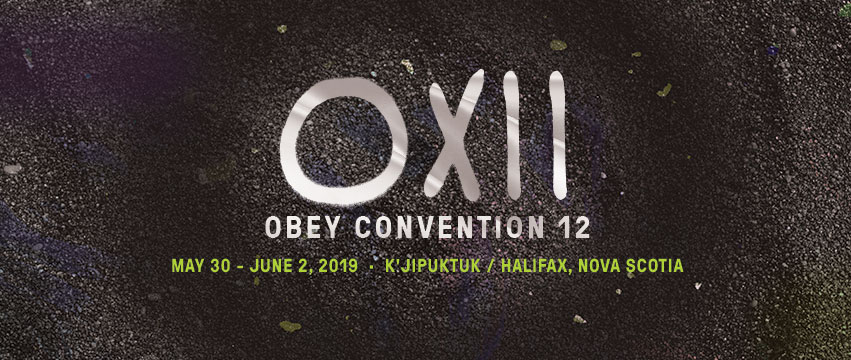 OBEY XII Opening Night (Art Bar events)
Thursday, May 30, 10:00 PM
Tickets & passes: https://obeyconvention.bigcartel.com/
++ AFCOOP Projections Project ++
An interactive event presenting the final projects of Mamie Bell, Sarah Greenwood, Rajee Paña Jeji Shergill, Kayla Stevens and Cole Wood, the artists selected for the inaugural AFCOOP Live Projections Workshop series. This programme offered each artist involved free workshops, access to equipment and software, and mentorship with seasoned tech wizards over a three month period. We're happy to be presenting these unique works and psyched to see what everyone's dreamt up!
++ NSCAD Sound Collective ++
The NSCAD Sound Collective was founded in order to create a space to share audio, found sound, and knowledge with likeminded sound artists and musicians. The collective consists of a shifting group of students who like to sit and listen while eating chips in a dark brick-walled auditorium on Granville Street. Members of the collective will be lending strange waves to our opening night party, taking over the campus corridors surrounding the Khyber and Art Bar.
Doors: 5pm for Happy Hour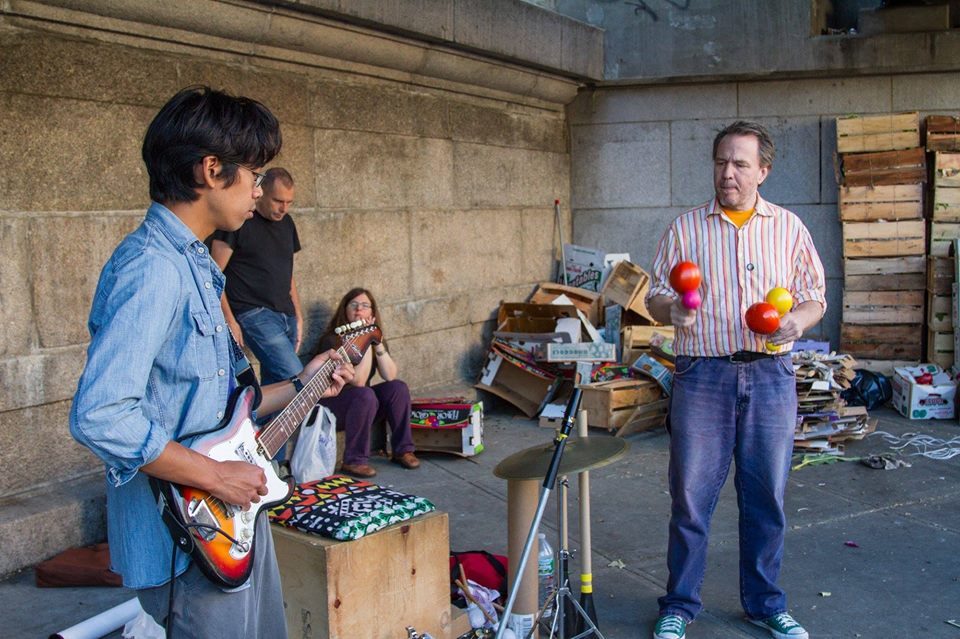 OBEY XII: 75 Dollar Bill + Soeur Acéphale
Saturday June 1st at 6PM
$15 / PWYC / All Ages
Tickets & passes: https://obeyconvention.bigcartel.com/
* * * * * * * * * * * * * * * *
++ 75 Dollar Bill ++
https://75dollarbill.bandcamp.com/
https://soundcloud.com/75dollarbill
++ Soeur Acéphale ++
https://soeuracephale.bandcamp.com/
https://www.instagram.com/saintcreaghan
More info: www.obeyconvention.com
A major trance inducer featuring NYC's junked, desert rock duo 75 Dollar Bill and Montreal's breathtaking performance vocalist Soeur Acéphale. Come get lost.