Nightly from 10pm – MidnightWed July 10th to Sat July 13th
No cover charge
at Art Bar +Projects 
FREE IMPROVISATION HOSTED BY LUKAS PEARSE

Open Company is a curated improvisation session where exceptional musicians meet onstage. Hosted by Upstream's Lukas Pearse, offering a meeting between local and visiting improvisors, followed by a sit-in session that is anything but Standards. Come on in, the water's fine…Expect the unexpected.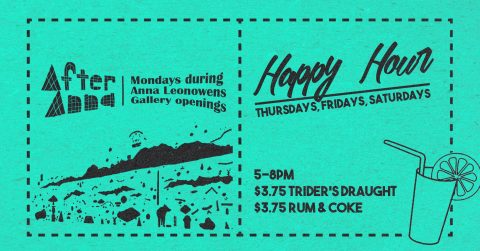 AFTER ANNA
Mondays during openings, 5:00 – 8:30 pm
We're here during every single Anna opening!