NSCAD has a long and rich history of bringing world-renowned lecturers to the university community, Halifax and Nova Scotia.
provides the opportunity for world-renowned artists to visit NSCAD and share their experience and expertise with students, staff, faculty and the greater Halifax community;
provides an opportunity to enhance NSCAD's presence while engaging the public; and,
enhances academic programs through the enrichment of learning opportunities by superb, master artists during their visit to NSCAD.
2016-17 Public Lecture Series Presents: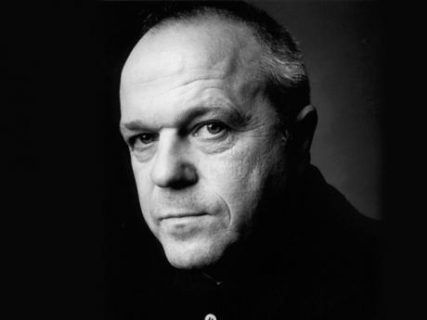 Otto Künzli
February 9, 2017 at Halifax Central Library
Otto Künzli is one of the most renowned and respected jewellers working today. The Swiss-trained, Munich-based artist has created truly iconic examples of contemporary jewellery including 1995's 1cm of Love and 1980's Gold Macht Blind (Gold Makes You Blind). Künzli's minimalist, yet meticulously crafted work references cultural phenomena, utilizing the power of metaphor and iconography with wit and sophistication. In addition to his highly respected artistic practice, Künzli has an accomplished academic career spanning over 20 years. As director of the Jewellery department at the Akademie der Bildenden Künste Munich from 1991 to 2014, he taught a number of prominent contemporary jewelers including Lisa Walker, Karl Fritsch and Helen Britton.
In March 2013 his major retrospective titled The Exhibition showcased his extensive oeuvre and was accompanied by The Book, a comprehensive catalogue documenting a career spanning over 40 years.
Detlef Hartung (Hartung and Trenz) and Bettina Pelz
November 22, 2016 at Halifax Central Library
Cologne based artist Detlef Hartung and curator Bettina Pelz presented the work of Hartung and Trenz with a special focus on their artistic approach to site specific light-text-installations in public space while highlighting light art festivals where Hartung and Trenz participated.
This lecture is an introduction to the upcoming light art festival RESPONSIVE, curated by Melanie Colosimo, Peter Dykhuis and Bettina Pelz, occurring in Fall 2017.
Alan Syliboy
September 27, 2016 at Halifax Central Library
For First Nations artist, activist and musician Alan Syliboy, stories are the threads that tie the Mi'kmaq people together, making them aware of their identity and place in the world.
NSCAD Alumni Alan Syliboy was born and raised in Truro and lives in the Millbrook First Nations community. Among many achievements, in 2007 Alan took part in creating illustrations for the novel The Stone Canoe: Two Lost Mi'kmaq Tales, which inspired him to continue his use of the Little Thunder character throughout his works, even co-writing a song for his band Lonecloud, called Little Thunder.
In 2009 Alan collaborated with Nance Ackerman and Paton Francis to create the animation, Little Thunder for the Vancouver 2010 Olympics using Alan's interesting and beautiful style. The animation showcased the true magnificence of his artwork and solidified its incredible potential.
Alan has looked to the indigenous Mi'kmaq petroglyph tradition (rock drawings) for inspiration and developed his own artistic vocabulary out of those forms. They are both beautiful and inspirational and speak of a rich culture and tradition. He is currently working on a graphic novel which features Little Thunder.