Darrell Varga made a lasting impression at the 2020 FIN Atlantic International Film Festival.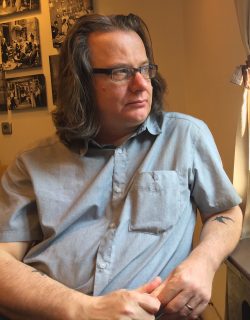 Varga, an Associate Professor of Art History and Contemporary Culture at NSCAD University, won Best Atlantic Documentary for Bread in the Bones. Varga created, directed, and produced the documentary that looks at the cultural impact of bread through the eyes of poets, artists, historians, and bread scholars.
"Bread is central to the story of human civilization—it's in our bones. This humble food made of flour, water, salt and yeast not only provides nourishment for the body, it also feeds our collective desire for a connection to culture and community," said Varga. "Through the simplicity and universality of bread, I wanted to tell the complex stories of love and loss, work and pleasure, poetry and politics, art and immigration."
Bread in the Bones takes viewers on an exploratory journey – from Coney Island and rural Vermont to France, Germany, Bulgaria and beyond – to discover stories where bread is always at the centre.
In the documentary, Varga shows us how bread has been essential to of human life and creativity for at least the last 10,000 years, and is the vehicle through which we explore stories of life and death, immigration and refugees, social justice and the counter-culture, and of art, poetry, work and pleasure.
"Love it or hate it, everyone has a relationship with bread," Varga added. "It's a witness to history."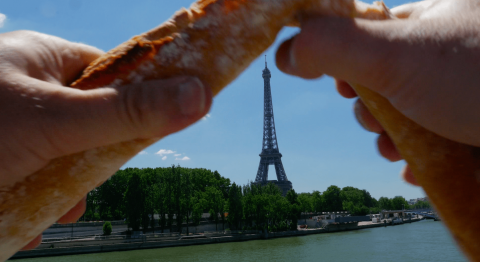 Varga worked on the documentary for seven years, including travel to various parts of the world for research and footage. He saw firsthand how engrained the making and consuming of bread is in the day-to-day lives of people from all kinds of backgrounds and locales. He dedicated the documentary to the late Sandra Alfoldy, a renowned craft historian and beloved NSCAD professor, and an interview with Alfoldy is included in the film.
Varga teaches film history and documentary filmmaking at NSCAD, and has been published broadly on all topics related to Canadian cinema. He recently published Shooting From the East: Filmmaking on the Canadian Atlantic, from McGill-Queen's University Press.
His films include Hunters and Gatherers, screened at the Toronto International Film Festival in 1994, Working Days for TVOntario and the essay film Fire, Ice and Sky.
Bread in the Bones was also screened at the Lunenburg Documentary Festival, and will be shown at the Devour! Food and Film Festival in Wolfville, with a live online screening on October 23, 2020.
To learn more about Bread in the Bones, visit https://www.breadinthebones.com/.