"do it is a kind of Catcher in the Rye for the curatorial world; it is a transformative mandatory read that connects a blur of dots into a cohesive and inviting image of both the art universe and the universe of ideas." — Douglas Coupland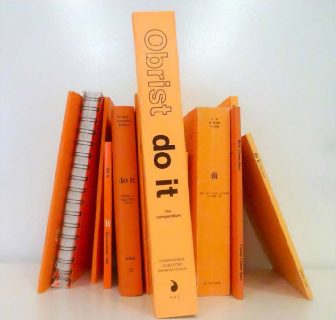 do it
Anna Leonowens Gallery, 1891 Granville St.
Exhibition: Dec 4 – Dec 15, 2018
What would happen if an exhibition never stopped? Since it began in 1993, with this question being asked by Hans Ulrich Obrist and artists Christian Boltanski and Bertrand Lavier, do it has become the longest-running and most far-reaching exhibition to ever to have happened – constantly evolving and generating evermore relevant new versions of itself. Since ICI's launch last year to mark the exhibition's 20th anniversary, do it has toured to venues from New York to Manchester, Budapest to Salt Lake City, and Kosovo to Moscow.
do it began in Paris in 1993 as a conversation between Obrist, Boltanski and Lavier who were curious to see what would happen if they started an exhibition that would never need to stop. To test the idea, Obrist invited 12 artists to propose artworks based on written "scores" or instructions that can be openly interpreted every time they were presented. The instructions were then translated into nine different languages and circulated internationally as a book. In the 20 years since Obrist, Boltanski and Lavier mused over the potential of "scores," or written instructions by artists, do it created exhibition formats that could be more flexible and open-ended. Each time it was presented, do it was re-interpreted. Many new versions of the exhibition were formed, including do it (museum), do it (home), do it (TV), do it (seminar), and an online do it in collaboration with e-flux, among others.
The origin and transformation of do it reflects the necessity of exploring collaboration and shared authorship in a constantly evolving art world. The project's impetus is rooted in the extraordinary effects of globalization on curating and artistic practice in the 1990s, a time that witnessed an unprecedented expansion of the geographies of contemporary art. Twenty years later, do it has taken place in 60+ venues worldwide and includes nearly 400 artists from across the globe, giving new meaning to the concept of an exhibition in progress, while offering infinite creative possibilities for participating audiences everywhere.
Adrian Piper asks audiences to hum a tune in order to enter a room. Ben Kinmont wants us to "invite a stranger into [our] home for breakfast." Alexandre Singh teaches us how to turn wine into soda. Yoko Ono encourages us to keep wishing. And Mircea Cantor demands that we "burn this book. ASAP," but John Armleder says to do "None of the above."
do it is a traveling exhibition conceived and curated by Hans Ulrich Obrist, and organized by Independent Curators International (ICI), New York. Independent Curators International produces exhibitions, events, publications, research and training opportunities for curators and diverse audiences around the world. The exhibition and the accompanying publication were made possible, in part by grants from the Elizabeth Firestone Graham Foundation, the Robert Sterling Clark Foundation, and with the generous support from Project Perpetual and ICI's International Forum and Board of Trustees.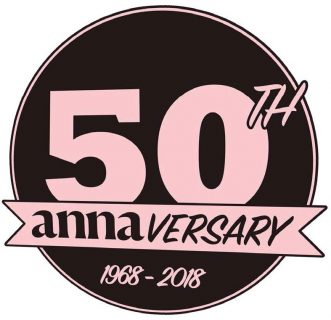 50th Anna-versary Exhibition
Anna Leonowens Gallery, 1891 Granville St.
Exhibition: Dec 4 – Dec 15, 2018
This December marks the 50th anniversary of the Anna Leonowens Gallery! To commemorate and celebrate this milestone, we've organized an exhibition of works by current and previous gallery directors and staff spanning the Anna's 50-year history.