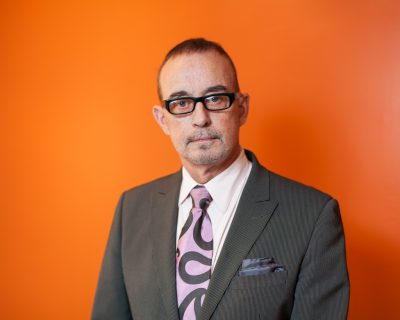 NSCAD University is saddened to announce the sudden passing of Dr. Kenn Gardner Honeychurch.
Dr. Honeychurch completed his Masters in Education and Bachelor degrees in Fine Art and Humanities followed by a career in teaching and as Dean and Director of Student and Academic Services at UBC, the Alberta College of Art and Design,  and the Southern Alberta Institute of Technology. He completed his post-doctoral fellowship in Visual Art and Education at the University of British Columbia in 1998.
From Canada's west coast, Dr. Honeychurch was initially hired as Vice-President, Academic in August 1998, a position he held for 11 years. During this period, he also served two terms as Acting President while maintaining the responsibilities of Vice-President, Academic Affairs and Research.
In 2009, Dr. Honeychurch took up a faculty appointment in the Division of Art History and Critical Studies for a period of three years. He returned to the senior Vice-President role in 2012, initially as Acting Provost, Vice-President Academic Affairs and Research and then as Provost Vice-President, Academic Affairs and Research until his retirement in 2015.
During his tenure, NSCAD developed several new programs and took a position of leadership at a national level in research among institutions of art and design. NSCAD received the first Canada Research Chair appointment during this period in a special national competition.
Dr. Honeychurch was a firm believer in the value of the arts and education in the arts, as places of critical and cultural inquiry and production, in the development of knowledge, and as a powerful force for societal good.