NSCAD University
Film Festival
TICKETS & DISCOUNTS
The NSCAD Film Festival presented by TD Insurance is back for a second year to celebrate story-telling and filmmakers! The expanded program includes a special edition of Art Work: NSCAD Alumni Talk and a live industry panel as well as three nights of screenings. By popular demand, the event will feature one night of juried short films made by NSCAD alumni.
The second annual NSCAD University Film Festival celebrates filmmaking and story-telling. Buy your tickets below and we will see you at the movies!
Single night tickets (in-person) – students rate tickets ($5) can be bought at Park Lane cinema
Discounts
Film Festival Program
Monday, April 24 – NSCAD Film Festival Industry Panel
D440 Bell Auditorium – Fountain Campus
Session 1 – 1 p.m. – 2:00 p.m.:
Artist Talk/Interview with Oscar-winning filmmaker John Kahrs (BFA 1990), in conversation with animation faculty Becka Barker (BFA 2000)
Session 2 – 2 p.m. – 3:00 p.m.
"Starting your career in Film" – filmmakers and industry panel with Stephen Reynolds (BFA 1984) from the Director's Guild of Canada, Laura MacKenzie from Screen NS, film producer Jason Levangie (BFA 2004) and moderator Erinn Langille (BFA 2003) of the NSCAD Creative Entrepreneurship Lab.
This event is free and open to the public. Not in Halifax? The event will be recorded and posted online.
Monday, April 24, 7 p.m. Student Film Screenings at Cineplex Parklane
(live stream option through FIN STREAM)
Tuesday, April 25 – Art Work: NSCAD Alumni Talk – Storytelling in Film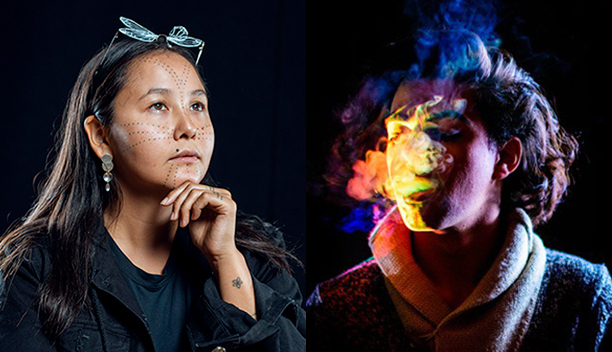 A special edition of Art Work: NSCAD Alumni Talks at 1 p.m. (Atlantic) by Zoom.
Join film makers asinnajaq uitaalutuq (BFA 2015) and Raghed Charabaty (BFA 2016) while they talk about storytelling in film, animation, and art; how it shapes their practices. This event is free and open to the public. Register Here
Tuesday, April 25 – 7 p.m. Award Winning Alumni Films — short Paperman (2012) by John Kahrs (BFA 1990) & feature Wildhood (2021) by Bretten Hannam (BFA 2008). Q&A with creators to follow.
Wednesday, April 26 – 7 p.m. – Juried Alumni Shorts (live stream option through Fin Stream)
Organizing Committee:
Sunil Sarwal (BDes 2002), Sam Fisher, Marco Chiarot, Dean Leland, Kathryn Toope.
Jury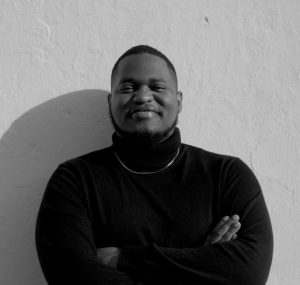 Rashun Robinson
Rashun Robinson graduated from NSCAD University 2020 with a Major in Film. Since then, Rashun has been a production manager on documentaries shot in his home in Bermuda and has served on the Jury for the Bermuda Youth Film Festival. He is currently leading the initiative to build a state-of-the-art film studio in Bermuda.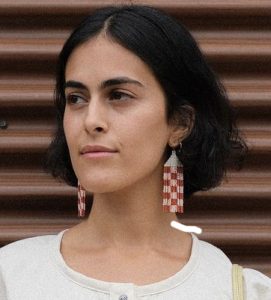 Samira Eblaghi
Samira Eblaghi is a 2020 NSCAD graduate with a BFA in film studies. Since graduating, she has worked with the production sound team on season 3 of Diggstown and has collaborated as cinematographer and picture editor on documentaries with local filmmakers; most notably, Solomon Nagler and Sobaz Benjamin. She has also created content and music videos for local musicians like Behrooz Mihankhah and Ostrea Lake. In 2022, Samira directed her first short film, SABA , with co-producer Max Flint, which will be submitted to a handful of film festivals for 2023/24. Samira is currently in pre-production as co-producer for two more films, one short and one feature length.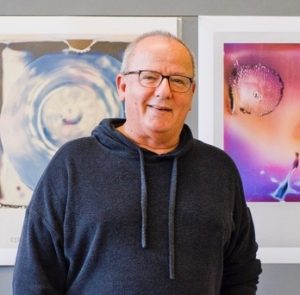 Charles Bishop
Charles Bishop is a 30-year veteran of the international film and television industry. He produced the Palme D'Or and Academy Award winning feature documentary, Bowling for Columbine.

In 2004 Charles co-founded and became President of DHX Media, which went public in 2006. In his tenure with the DHX he was responsible for almost half a billion dollars of production and distribution revenue from shows he co-created and produced.

Charles has produced dozens of kids, comedy, docs and drama series – all going multiple seasons for BBC, CBC, PBS, Universal Kids, Netflix, Family Channel, Disney Channel, ABC Australia and ZDF, to name a few. In addition to multiple projects in various stages of development, currently, Charles is Executive Producer of the series Moonshine, which he set up at CBC, with eOne co-producing and distributing. The 2020 Nova Scotia shot one-hour dramady premiered September 2021, season 2 will air September 2022 and the series is greenlit to shoot season 3 in July 2022.

Charles has won numerous Gemini Awards as well as multiple international awards. In his spare time Charles shows his abstract art Polaroids (#charleswbishop) in various galleries across North America.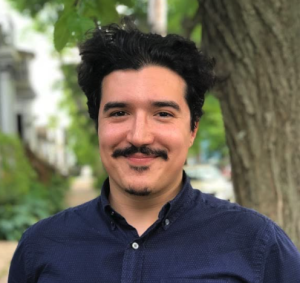 Spencer Clerk
Spencer Clerk is a NSCAD film graduate. As part of his thesis year in 2019, Spencer wrote and directed the short, Take Out. Spencer now lives in Toronto and works at Sound Dogs Toronto as a first assistant sound editor. You can hear some of his recent work on the Netflix show, Ginny and Georgia Season 2.

Student Prize Sponsor
William F. White