Today, NSCAD University announced Dr. Leah Decter as its Tier 2 Canada Research Chair (CRC) in Creative Technologies and Community Engagement. The Tier 2 Canada Research Chair is among highest awards that a university can receive from the tri-agency initiative of the Social Sciences and Humanities Research Council (SSHRC), the Natural Science and Engineering Research Council (NSERC) and the Canadian Institutes of Health Research (CIHR).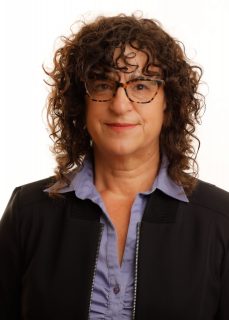 Dr. Decter is an inter-media/performance artist and scholar based in Winnipeg, MB, Treaty 1 Territory. Working from a critical white settler perspective, her research, writing and artwork are indicative of the ways that art can disrupt colonial ideations and contribute to decolonial concepts.
Dr. Decter is also working with Tahltan artist, scholar and educator Peter Morin as co-director to launch a Centre for Inter-media Arts and Decolonial Expression (CiMADE) at NSCAD. The centre will support converging streams of interdisciplinary scholarship, experiential pedagogy, inter-media research-creation, arts-based activism and community engagement. Its aim is to create opportunities for diverse students, artists, scholars and communities to explore, engage and experiment with decolonial practices through innovation in inter-media arts.
"Dr. Decter's research is original and transformative. Over the course of her career, she has made significant scholarly contributions to inter-media arts, and has helped shape the discipline to respond to the urgent questions relating to Indigenous-settler relations," said Dr. Ann-Barbara Graff, Vice-President (Academic & Research) and Provost, NSCAD University. "We are thrilled to have Dr. Decter establish the Centre for Inter-Media Arts and Decolonial Engagement at NSCAD. She is addressing meaningful questions and providing opportunities for the next generations of scholars to better address and correct settler colonial systems."
CiMADE's proposed physical space is intended to host programming and projects, as well as providing space where students, scholars, activists, and community members can gather, learn, and exchange ideas.
"I want my research to support ethical engagement from diverse viewpoints, while attending to the complex dynamics of inter-cultural encounters," said Dr. Decter. "I'm looking forward to working with NSCAD to advance decolonial expression and increase understanding of the ways inter-media art can inform academic, artistic and public discourses, while influencing the contours of everyday life."
Dr. Decter's national reputation is already marked by significant performances, participatory projects, curated exhibitions, journal publications, and funding. She holds a PhD in Cultural Studies from Queens University and an MFA in New Media from Transart Institute. Dr. Decter has exhibited, presented and screened her artwork widely in Canada, including at the Winnipeg Art Gallery, Dunlop Art Gallery and McKenzie Art Gallery, as well as internationally in the United States, the United Kingdom, Germany, Netherlands, India and Australia.
Her artwork has been featured in The Journal of Canadian Art History, Craft and Design in Canada, Journal of Canadian Heritage, Fuse Magazine and Border Crossing. Dr. Decter's writing has also been widely published in outsets such as the Journal of Critical Race Inquiry, Liminalities: A Journal of Performance Studies and Canadian Theatre Review.
Much of Dr. Decter's current artwork address social-spatial politics in relation to settler colonial formation, while considering the ethics of being-in-relation in spaces of Indigenous sovereignty. For more information on Dr. Decter's artwork and research, visit https://leahdecter.com/.