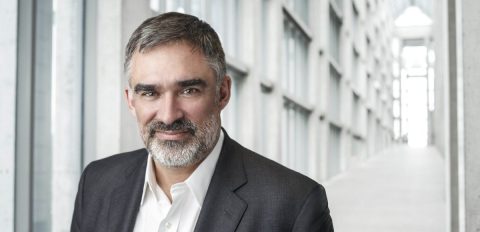 Join Marc Mayer, Director and CEO of the National Gallery of Canada, for his presentation National Gallery 10.0, part of the NSCAD University Public Lecture Series, scheduled for Monday, November 1, 7 p.m. in the Bell Auditorium, 5163 Duke Street in Halifax.
As the tenth Director of the National Gallery of Canada, Mr. Mayer will cover the changes that have taken place since his arrival at the gallery, and present his vision for the future.
Born and raised in Sudbury, Mayer was named director of the National Gallery of Canada on December 8, 2008. Prior to his appointment, he served as director of the Musée d'art contemporain de Montréal (2004–2008) and the Power Plant Contemporary Art Gallery in Toronto (1998–2001), as well as deputy director at the Brooklyn Museum in New York City (2001–2004)and curator of the Albright-Knox Art Gallery in Buffalo (1994–1998). From 1990 to 1993, Mayer was Head of Visual Arts with the Cultural Services of the Canadian Embassy in Paris and was a correspondent for the New York periodical Rizzoli's The Journal of Art. From 1986 to 1990, he was Assistant to the Director, and ultimately Assistant Director of the 49th Parallel Centre for Contemporary Canadian Art in New York. Mayer holds an honours BA in Art History from McGill University.
Upcoming presentations in the 2010-2011 NSCAD Public Lecture Series include:
December 3, 2010: Glenn Adamson, Deputy Head of Research and Head of Graduate Studies, Victoria & Albert Museum, London, UK;
February 10, 2011: Daniel Libeskind, Architect, New York, NY; and
March 4, 2011: Penny Sparke, Pro Vice-Chancellor, Research & Enterprise, Kingston University, London, UK.