NSCAD University is pleased to announce that Luc Courchesne and Zainub Verjee will be awarded honorary degrees at the 2022 graduation ceremony this spring.
"We are delighted to recognize the achievements of these two remarkable individuals," said Dr. Sarah McKinnon, Interim President, NSCAD University. "NSCAD is always ready to recognize extraordinary, long-term contributions to the art world, and to our school's success and reputation. We're very proud to honour Luc and Zainub, and we're thrilled to present them both honorary degrees in front of our 2022 graduating class."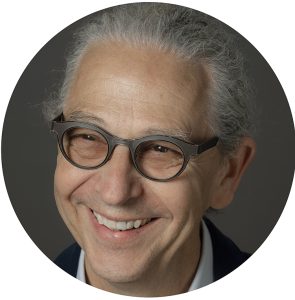 Luc Courchesne (BDes 1974) has created engaging works from interactive portraits to immersive apparatuses that have been widely exhibited and collected. He has received numerous awards, including the Grand Prix at the ICC Biennale in Tokyo (1997), the Prix Paul-Émile-Borduas (2019) and Canada's Governor General's Award in Media Arts (2021).
A graduate of the Nova Scotia College of Art and Design (1974), and of the Massachusetts Institute of Technology (1984) where he was a member of MIT Media Lab, Courchesne is a retired professor of industrial design at Université de Montréal, and lecturer at McGill University. He has been associated with the Society for Art and Technology and is a member of the Royal Canadian Academy of Arts.
"I have been at my work for close to five decades now, and that clock started ticking when I entered the Nova Scotia College of Art is Design at the [former] Coburg Street Campus," said Courchesne. "I am not yet done with the vision and the will to carry it on. The least I can do in accepting this honorary doctorate is to share with you the mission my mentors gave me at that time: our duty, you and me, is to imagine the world we want, and to work together to make it happen."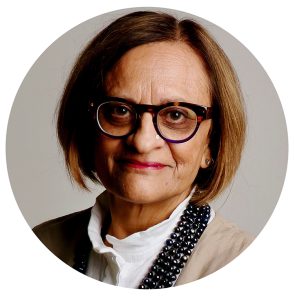 Zainub Verjee is a senior fellow of Massey College, McLaughlin College Fellow, and a laureate of the 2020 Governor General's Award in Visual and Media Art for Outstanding Contribution. Her practice as a multidisciplinary artist has seen an extensive exhibition history.
For more than four decades, the Simon Fraser University alumna has contributed to international and national policies and legislation pertaining to the culture sector including international instruments like the Status of the Artists and Cultural Diversity. Verjee's work on the British Columbia Arts Board led to the formation of the British Columbia Arts Council. She is currently the executive director of Galeries Ontario/Ontario Galleries.
"I am deeply touched, honoured and humbled to receive this honorary doctorate from NSCAD University," said Verjee. "While studying at Simon Fraser University in the 1970s, we all had heard about the great strides in art in Halifax. Here I am, four decades later, receiving this recognition from such a legacy art institution of the world.  This is an important marker for me, and I wish to recognize the many people that have contributed to my journey."
Honorary degree recipients demonstrate inspirational leadership in or service to society; outstanding contributions to or leadership in a field or discipline of study or a non-academic area of achievement; or a significant pattern of outstanding achievement at, or contributions to, NSCAD University. The recipients are first nominated by NSCAD faculty, and then selected by the Honorary Degree Committee.
The recipients will attend the university's graduation ceremony on Thursday, May 12 at the Halifax Seaport. Ms Verjee will be addressing the Class of 2022 during the Graduation Show Reception. Mr. Courchesne will speak during the graduation ceremony.