[inter]
2022 NSCAD Design Graduation Exhibition
The 'UN Sustainable Development Goals' is a collection of 17 interlinked global goals designed to be a blueprint to achieve a better and more sustainable future for all. Working both individually and collaboratively, our 2022 graduating class responded to this call for action through design interventions addressing topics such as climate change, decolonization, discrimination, sustainable living and public health. Through exploration of these topics, we found our projects becoming intertwined. 
The prefix of "Inter-" is the defining element of several words and titles we have been identifying our processes with. We are Interdisciplinary, and we are also Interconnected, Interactive, Interwoven, and so much more. This new era may be challenging to navigate, but one thing is certain: these new designers are ready to launch their own vision of the world: to re-imagine it, and contribute to making it better each in their own unique way.
Port Loggia Gallery
1107 Marginal Rd., Halifax, NS

Apr 26 – May 31, 2022
Nipugtug: The Gallery Experience
Natalie Laurin and Emma Metallic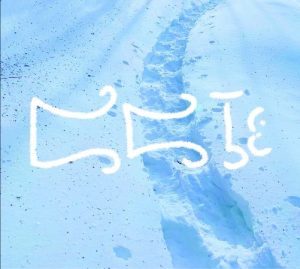 Nipugtug: The Gallery Experience uses multimedia storytelling tools to expand upon the themes of counter memory activism and Mi'gmaw language revitalization. This collaborative project encourages visitors to experience how Mi'gmaw language revitalization can transcend fluency. 

Mi'kmaw author Emma Metallic's passion for writing children's stories is combined with Métis designer Natalie Laurin's love for visual storytelling, producing an engaging gallery adaptation of Metallic's story Nipugtug. 

Nipugtug follows the intergenerational journey of A'le's, a young Mi'kmaw woman, walking through a forest. There, she meets animals who guide her through both challenging and nourishing emotions of learning her Mi'gmaw language. 
Treaty Space Gallery
1107 Marginal Rd., Halifax, NS