In an effort to educate her children, architect Jennifer Corson took her son and daughter to Africa to teach them about architecture and design, but also to teach them about the resilience, ingenuity and camaraderie of the human race.

Jennifer Corson, a native Albertan, landed in the Maritimes 28 years ago to complete her Master's of Architecture from Dalhousie University. She and partner Keith Robertson's mutual love for green design and construction provide the direction and pace for their small, integrated firm.
Jennifer's expertise lay with 'full-service' design and project management. Her comfort taking a project from schematic design through to project completion is evident from many client's strong recommendations. She also carries the role of 'green developer' in recent projects such as '3 Pastures on Second Peninsula' and the 'Oxford and Cork' project.
Her environmental enthusiasm was the creative inspiration for the nationally-aired television program The Resourceful Renovator. She was host and creator of the sixty-five episode series, and vice-president of Pick and Shovel Productions Limited.
In addition to Solterre, Jennifer is the president of Renovators Resource Inc., an architectural salvage and dismantling business. As key player in the building reuse industry, Jennifer is the past chairperson of the Used Building Materials Association, a North American non-profit association.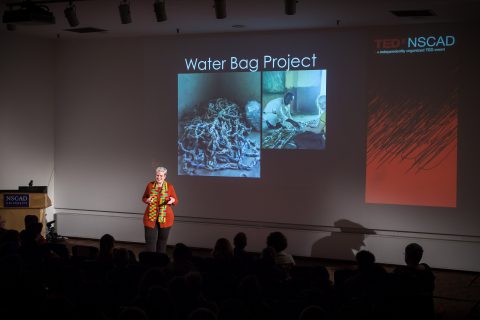 Jennifer has spoken at numerous events promoting "green design" and recycling building materials to various events across North America. Jennifer's first book, The Resourceful Renovator, was published by Key Porter Books and Chelsea Green Press. She also won the Business Development Bank's 1996 Young Entrepreneur Award, was featured as Canada's Top 100 in MacLean's and was Regional Winner in the Canadian Woman Entrepreneur of the Year Awards. Her work has also been recognized for achievements in sustainability from the Canadian Agreement for Sustainable Economics Development, Environment Canada, National Research Council of Canada and CMHC.