August 6 – 17, 2019Opening reception: Tuesday, August 6, 5:30 – 7PM
Anna Leonowens Gallery, 1891 Granville Street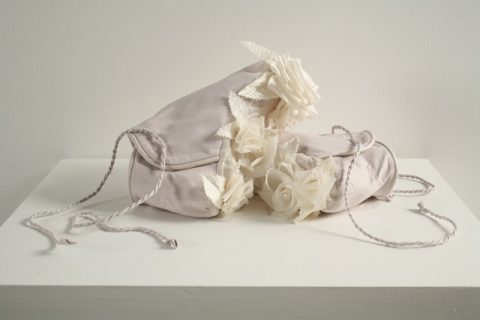 White Work — Mark Mitchell
visiting artist, with support from Arts Nova Scotia — Gallery 1
Artist Talk: Wednesday, August 14, 12 Noon

Mark Mitchell uses fine dressmaking and millinery techniques to make highly realized sculptures that tell stories, mourn, and memorialize often using the tropes of funeral traditions. He exhibited his last large body of work in 2013 in a solo exhibition at the Frye Art Museum. Burial dealt with issues of mortality and mourning through burial garments. White Work takes on mourning in a different form, with activist intention.
Based in Tucson Arizona, Mark Mitchell's contributions span art, music, and theater. His magnum opus, Mark Mitchell: Burial, a performance and installation, was showcased in a solo exhibition at the Frye Art Museum, 2013, to critical and popular acclaim. In November 2016, Burial was presented in a solo exhibition in Beirut, Lebanon. Mitchell was shortlisted for the Neddy Artist Award at Cornish, 2015, for the Artist Trust Arts Innovator Award, 2016 and 2017 and was the recipient of the Kayla Skinner Award, Betty Bowen Committee, Seattle Art Museum, 2016. His work is in public and private collections, including that of the Frye Art Museum.August 6 – 10, 2019
Opening reception: Tuesday, August 6, 5:30 – 7PM
Anna Leonowens Gallery, 1891 Granville Street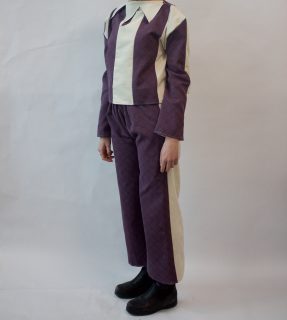 A Lack, A Look, A Lark
Luke Mohan & Gabi P.S., undergraduate exhibitors — Gallery 2
Artist Talk: Friday, August 9, 1PM

A Lack, A Look, A Lark presents a synthesis of sculpture, drawing, and installation that cultivates Mohan and P.S.'s interest in humour, poetry and story-telling. Mohan and P.S. wish to share their fondness for characters and amusement, and to reinvigorate elements of curiosity and magic into the gallery.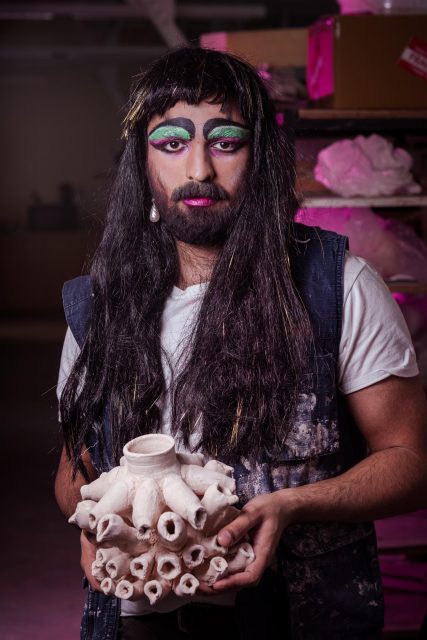 QUEER WORKS
Arjun Lal, undergraduate exhibitor — Gallery 3
Artist Talk: Thursday, August 8, 12 Noon
Lal offers, "As a queer artist, I feel pressure to constantly shape my work to fit within heteronormative spaces and audiences. Reviewing and editing has always played a big role with how I present myself and when choosing ideas to share. The creation of my alternative-ego, Vagine, has allowed me to let my guard down and share other parts of myself in a safer space. I think its important to recognize that public spaces are mostly heteronormative which makes additions of queer content challenging."