June 11 – 15, 2019Opening reception: Monday, June 10, 5:30 – 7PM
Anna Leonowens Gallery, 1891 Granville Street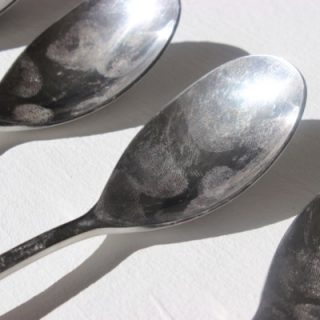 Objecthood — Connor MacKInnon
undergraduate exhibitor — Gallery 1

MacKinnon's current explorations focus on the deconstruction of objects for the purpose of examining their inherent and cultural associations. Small scale sculptures based on familiar objects, are the result of a process that ranges from slight alterations to complete creation. This work is in part created while on exchange in South Africa participating in NSCAD's Arts in Schools Initiative.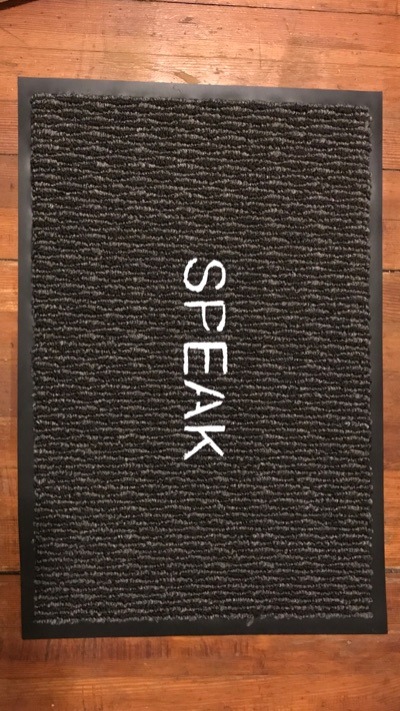 Scripted Conversations — Devin Chambers
undergraduate exhibitor — Gallery 3
Artist Talk: Friday, June 14, 12 NOON

Devin Chambers helps to facilitate absurd exchanges between viewers and his work. He is interested in storytelling through interactive text and uses simple coding, audio, reading and listening to feign intimacy.Continuing exhibition: June 4 – 15, 2019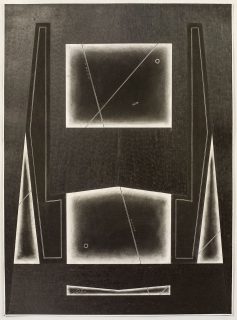 Flap — Charles Sommer
visiting artist — Gallery 2

Flap is a word used to describe a series of often unexplained phenomena within a particular period of time or geographic region. In Flap the artist presents work that draws from both historical and fictive accounts and ideas about the UFO phenomena in particular the orbs of light reported by pilots during WWII referred to as "Foo Fighters". The drawings also draw upon a fasciation with monolithic structures modern, historical and fictional. The work, grounded in landscape, depicts through graphite drawings, moments and artifacts of a world that fluctuates between an abstract and fantastical space.
This exhibition is generously sponsored by Arts Nova Scotia. Charles Sommer lives and works in Brooklyn, NY. He received a BFA in Studio Art from the University of South Florida in 2012 with a focus in Drawing and an MFA in Painting and Drawing from CUNY Brooklyn College in 2016. Charles has exhibited work in a number of group shows at galleries including the Tjaden Gallery at Cornell University (Ithica, NY), the Wassaic Projects (Wassaic, NY), No Place Gallery (Columbus, OH) and SOIL Gallery (Seattle, WA).