LUNENBURG, NS – Worn Well is a different kind of fashion collection, namely because style is just one of the considerations that went into its development.
Inspired by his mother who has dementia, NSCAD University Professor Gary Markle set out to create clothing with her special needs in mind. The first garment they designed together was a beautiful housecoat that she could put on easily by herself and that she felt good wearing.
In the spirit of that original collaboration, Prof. Markle unveiled a line of adaptive clothing for people with mobility issues. Since 2013, his research has been funded through the Canadian Institutes of Health Research. Worn Well is a collaborative project, including industry partnerships and a community-based design development process.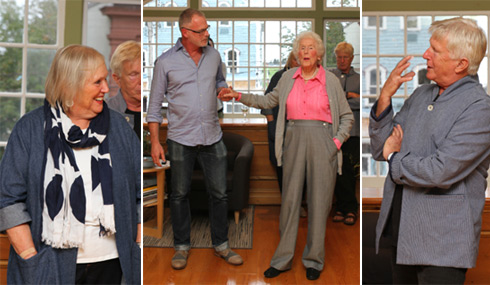 The basis of that research has been discussions with the folks of the Chowder Club, a social group from the Lunenburg area. Prof. Markle asked them, not only about their fabric and colour preferences, but about their needs as they pertain to mobility. For example, What kind of fasteners do they prefer? What kind of fit?
Lunenburg seniors showed off the results of that collaborative research as models in the first Worn Well fashion show, held October 6 at Luvly in Lunenburg, 230 Lincoln Street, Lunenburg,
Partners for Worn Well include Altered at The Lunenburg Makery, Micheline Courtemanche and Leslie Wright; Elliot Mussett, NSCAD fashion graduate; and Barbara Starr of Terra Cotta Clothing Design. The partners believe there is business potential in what they've achieved together.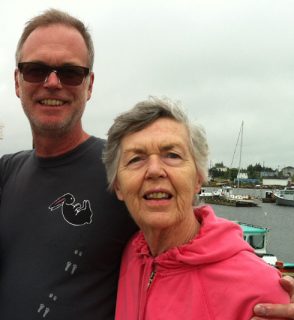 "Working collaboratively with my mother on this is significant to me," says Prof. Markle. "It honors the creative spark that she has, that she ignited in me. She has always had such style."
For more photographs from the launch, please see: Worn Well on Madeleine Kendall's blog.