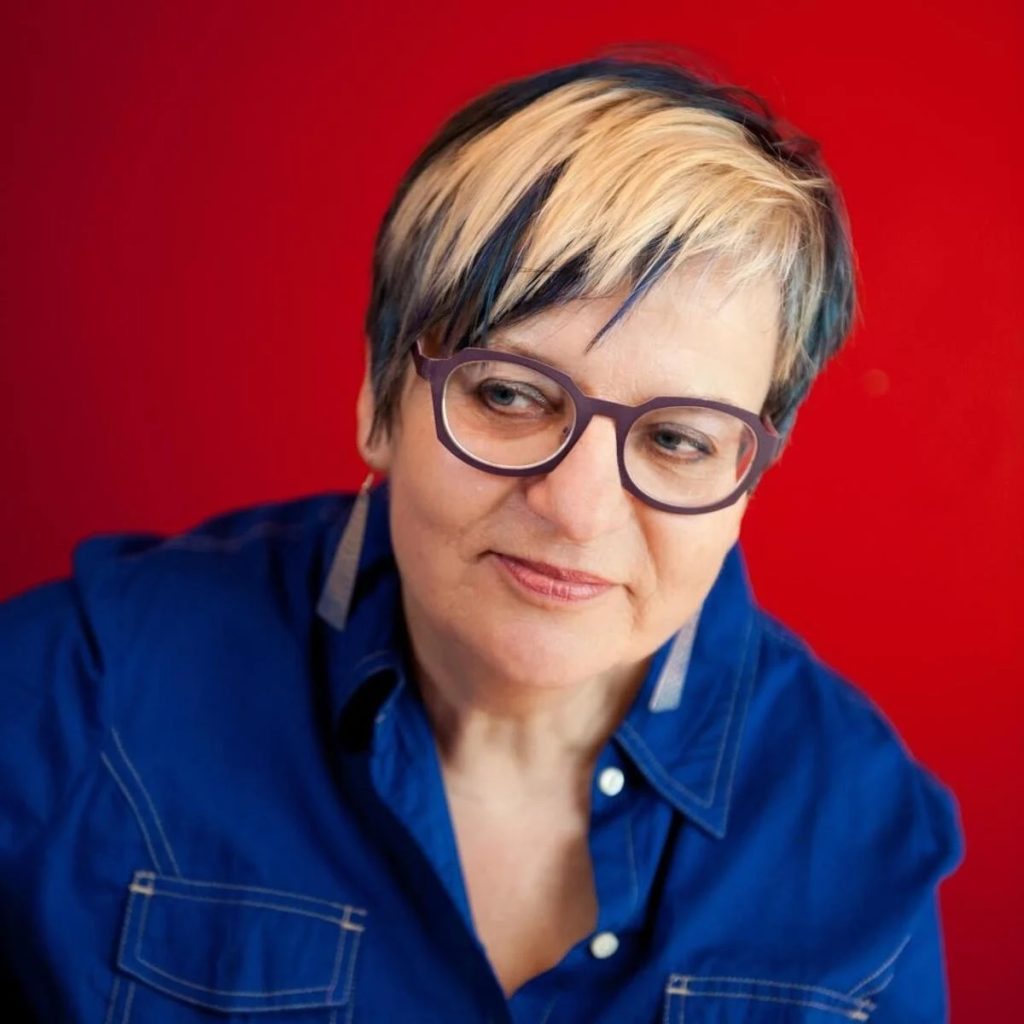 "Halifax introduced me to lesbian feminism, to lesbian activism, the peace movement," says Marusya Bociurkiw (BFA '81). "There was a lot going on—the 80s were a high point of activism in Canada, across many movements, and a lot of it hasn't been documented in a way that's accessible for younger generations."
Bociurkiw has changed that with Analogue Revolution: How Feminist Media Changed the World, making its world premiere at the Atlantic International Film Festival on Friday, September 15. Part of Bociurkiw's three-year investigation "The Personal is Digital: Remediating and Digitizing Canada's Intergenerational Feminist & Queer Media Heritage"—a project funded by an Insight Grant from the Social Sciences and Humanities Research Council of Canada—Analogue traces the deep history of feminist newspapers, radio shows, film collectives, and movements.
The filmmaker's own history begins in 1979 via her BFA at NSCAD, "thanks to H.W. Janson, the author of The History of Art, the 800-page tome we had to purchase for art history," she says. "At the time, there was not a single woman in the entire 800 pages. So I decided to start a woman's file. I knew nothing of archiving—I think it was just a collection of clippings about women artists. Then I became part of the Women's Committee at NSCAD; I'd never seen women like that before, they were fearless. It was a very impressive group."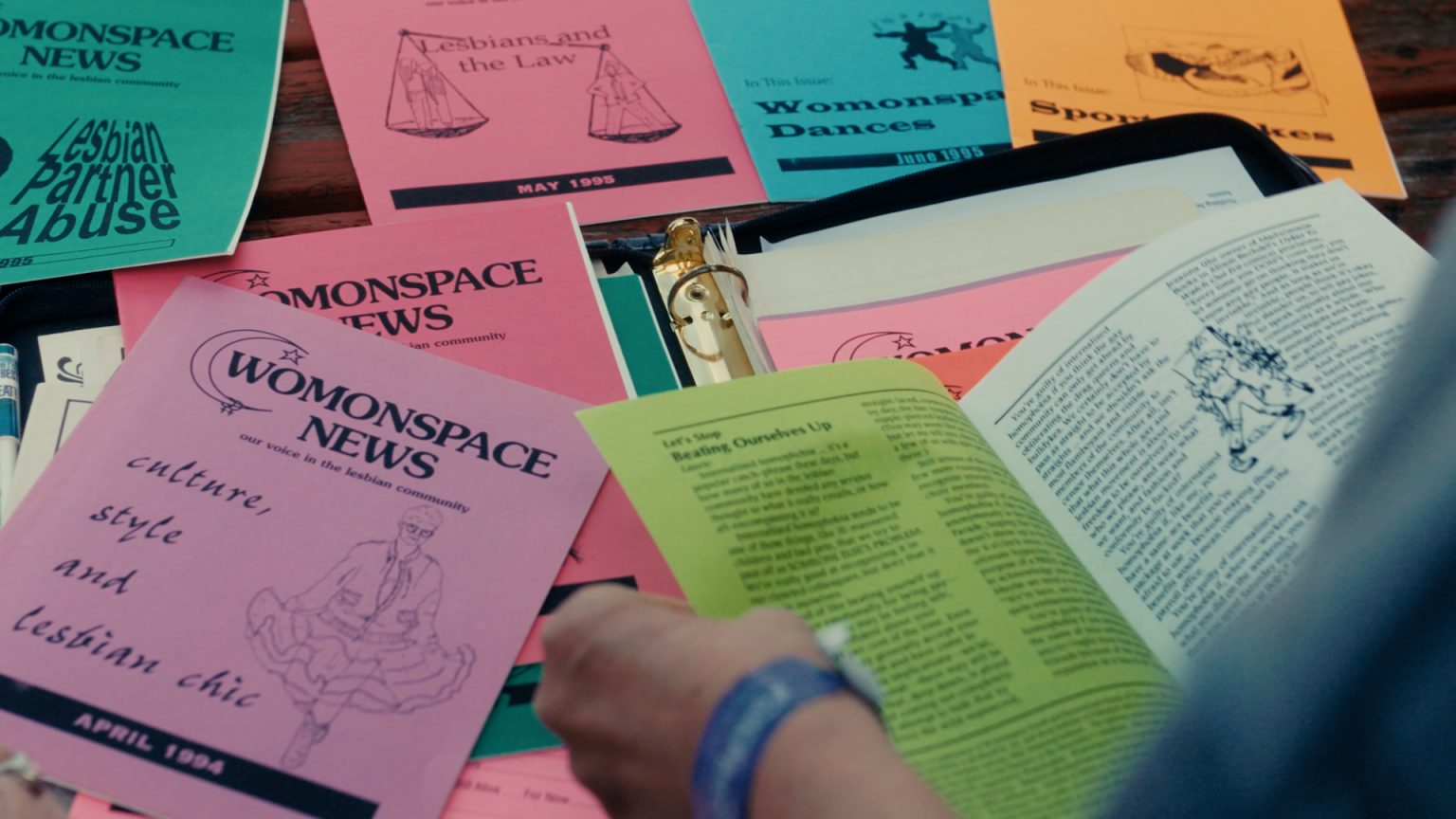 The committee pushed for the creation and staffing of a course about feminist art, and started Lifesize, a women's film screening series, among many other activities. "It was a really interesting example of student activism, which is often the genesis of larger movements," says Bociurkiw. "It all started at NSCAD."
Bociurkiw teaches Media Theory at Toronto Metropolitan University and has seen many students interact with feminism for the first time, often with trepidation. "As a professor I'm very motivated by my students who have not had sufficient exposure to feminist theory and art. I got that at NSCAD, but that was a peak time of feminism," she says. "I'm introducing students to what feminism actually is. They may have received a neoliberal framing of feminism, a la Barbie, et cetera. They also have these misconceptions that second-wave feminism was a white supremacist movement—there's a grain of truth to that but they're missing the women of colour who were leading the movement. It's really important to correct the record. It's an anguished form of sexism, the ways the younger generations have been taught to revile feminism."
The film—which Bociurkiw says is not a historical document but "in dialogue with historical moments and different activists"—charts the likes of Studio D, the National Film Board's women's studio that produced dozens of documentaries between 1974 and 1996; the Halifax feminist newspaper Pandora's fight against the Nova Scotia Human Rights Commission; Our Lives, the first Black women's newspaper in Canada (there are a lot of firsts in Analogue Revolution); and the venerable radio show Dykes on Mykes.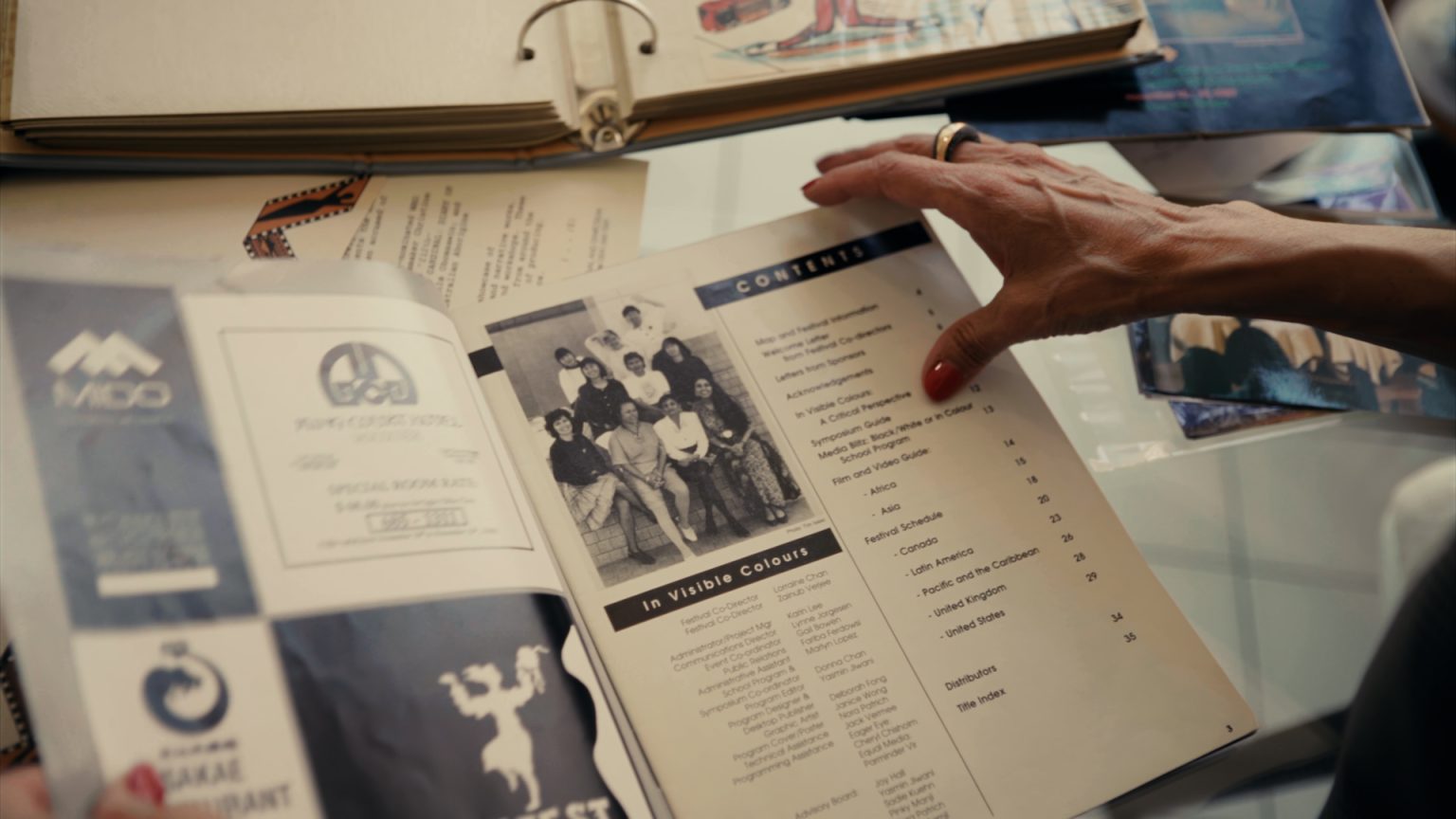 "A theme of the film is collectivity," says Bociurkiw. "Sylvia Hamilton talks about how collectively  decided to make their first film about Black women. There was collectivity, but there was also intersectionality, it wasn't invented in the 21st century. It was part of the practice."
The AIFF screening of Analogue Revolution: How Feminist Media Changed the World will be followed by a Q&A with Bociurkiw, producer Éponine Young, and doc participants Jayne Wark, Sharon Fraser, and Sylvia D. Hamilton.