Alumni Association
President's Message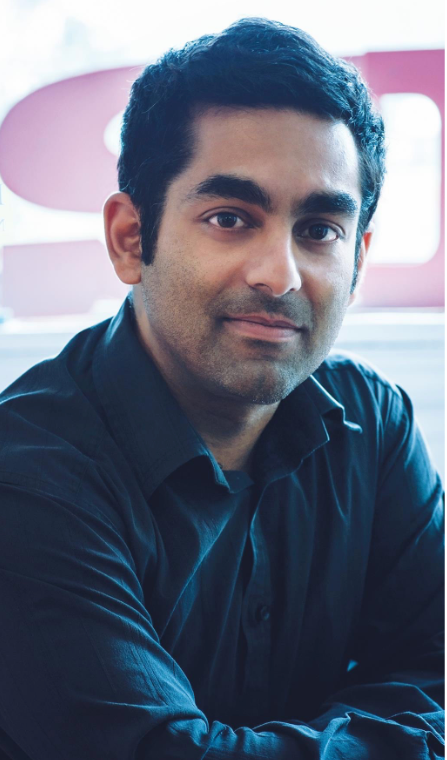 Hi everyone.
We're in that dark, disjointed part of the year where our regular patterns are all broken. We're both rushing to get everything done and thinking about the upcoming time off and things can start to feel a bit surreal. It's been a big year for NSCAD: the school welcomed a new president and announced plans to consolidate its three campuses into one. The alumni response to the campus announcement has been mixed, with about a third of folks writing to me to say they're excited, a third saying they're sad, and another third angry. I've been in the sad end of things myself, as my memories of the school have been closely tied to that maze of halls and stairs I loved so much. I understand that the school needs to be accessible, and that having classes in one location will make for a better learning environment, but there is a part of me that feels wistful that this chapter of the school's history will be coming to an end.
I was recently in the new Port campus buildings for a design crit and had a chance to look around a little. The steel, concrete, and glass left me expecting the Port to feel soulless and cold after the warm brick and wood (so worn by our hands and feet) of the Granville Buildings, so I was really surprised when I started to find artwork – cushions, masks, posters, writing – tucked into hallways and stairwells. Every space seemed to have a small surprise, a little burst of colour and personality. In the hands of any other institution perhaps the Port buildings would have remained lifeless, but here instead there was inspiration and moments of joy and discovery snuggled into gaps between columns, beams, and window frames. It made me realize that perhaps it wasn't the buildings themselves that make NSCAD special, it was that burning creativity from all of us and our drive to express ourselves and to challenge perceptions that made the space so unforgettable. Decades of students had layered their voices into the old wood and brick halls. When we walked to class we knew we were in the company of everyone who came before, and we lent our own voices to those walls in turn. Now, in these new buildings, we're seeing the beginning of new voices, and new expressions, marking and shaping these spaces just like we once did, pushing back against the steel with textiles, paint, ceramics, paper, and markers. I'm excited to see how a new generation will shape their space.
In Alumni business, we want to hear from you. To that end, we're organizing an online town hall in late January. All alumni are invited to join: if you have questions, suggestions, or just want to know what's going on, please sign up. Look for an announcement on the NSCAD Alumni Facebook page (please link to https://www.facebook.com/groups/2256272539) in early January. If you're not on FB or don't see the invitation, drop me a note at president@nscadalumni.ca anytime.
Thank you all, and have a wonderful holiday.
Sunil Sarwal
President, NSCAD Alumni Association