Raghed Charabaty (BFA 2016) is a Lebanese-Canadian filmmaker and co-founder of IDRA Productions. He received his BFA in Film with a minor in Art History from NSCAD University and his MFA in Film from York University. His films have screened at various international film festivals and have won awards at the Toronto International Film Festival and the Festival du Nouveau Cinema in Montreal.
What have you done since leaving NSCAD?  
After I graduated, I moved to Toronto and did a Master's in Film degree at York University and I taught in both a high school and university setting. I then started my own company, IDRA Productions, in 2020. Growing my company has been my main focus since then. We have been developing TV shows, feature films, and short films, and I have also been learning how to produce.
What are you currently working on or have you most recently worked on? What is this work about? 
Through IDRA, we are currently developing two TV shows— a multicultural animated show and a live-action show set in Toronto during the 1980s raids. We are also developing a few feature films in Arabic, Persian, and English.
What continues to inspire your work? 
My community. My friends, my colleagues, my peers, the film community, the art community, the queer community. I was in Beirut during the explosion and only nearly survived. Just after the explosion, I saw so many people make art out of their experience and it inspired me to create my own. Those moments in life make you realize how important it is to have a community of artists and content creators and filmmakers. This is where my inspiration comes from.
How did your time at NSCAD contribute to your career path?
NSCAD was the best time of my life. It gave me a platform and a space to make work and to show my work. It helped me get into festivals in Toronto and Montreal where I won awards. So that really opened up the way for me in terms of my career. Also, the friends I made there, including the faculty, are the friends that have stayed with me and supported me throughout my journey.
What was your favourite part of NSCAD? 
The physical space. The studio, the equipment, and the community within it. NSCAD offered a safe space where we could be creative without feeling the pressure of competition. Having been to a non-arts university to study film, I can tell you how different it is. At NSCAD I had access to so many different kinds of art that I was able to incorporate into my film projects. Doing film at an arts university was a powerful experience and I highly recommend it to prospective film students,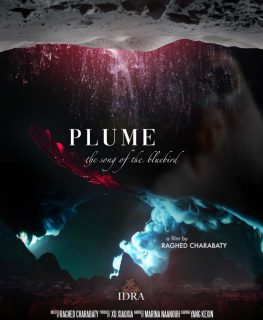 What was your biggest takeaway from your time at NSCAD? 
The film program taught me that art isn't just about concept. You can have a great idea but if you don't know how to sell it, how to get people involved, how to create a loving environment around it, it goes nowhere. It's about building love around your art. Art isn't just about the conceptual, it's also about the practical, the physical, and connections that surround it to make it happen.
What is the proudest moment of your filmmaking career?
Starting my production company with my business partner has been the proudest moment for me so far. That and being told that when I was on stage accepting an award at the Film at the Festival du Nouveau Cinema in Montreal, Wim Wenders whispered to a friend that I had great hair.
What do you wish you had of known when you were a student? 
Not to take things too personally or too seriously. As artists, we really want to protect the things that we make and we don't realize how useless it is to protect something that is art. Art changes. It's about giving and taking and breathing. So I wish I had of taken things a little less seriously.
What is something you can't wait to do next in your career? 
My first feature film which I have been working on for two years. It will be shot in Canada, Lebanon and Argentina in English and Arabic.
Learn more about Raghed and IDRA Productions:
 www.charabatyfilms.com
www.idraproductions.com // www.instagram.com/idra.productions