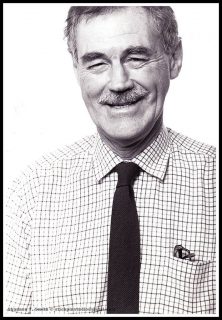 The NSCAD University Library has made a memorable lecture series from the 1980's available to the students and faculty of today.
Late NSCAD Design Professor Anthony Mann taught the 20th century design history survey class in the fall of 1985. The lectures were originally recorded and documented on 23 audio cassettes by NSCAD alumni Jay Rutherford using a Sony Walkman, and were recently converted to digital format so they can be enjoyed by the NSCAD and broader art, design, and research communities.
Converting Mann's lectures was part of a digitization and preservation project undertaken by staff at the NSCAD Library in the summer of 2019. NSCAD MFA student Maddie Alexander digitized, edited, and described over 52 hours of recordings while working on the project.
"We're elated to share this lecture series documenting a significant piece of NSCAD history," said Lelland Reed, Collections and Systems Librarian, NSCAD University Library. "The lecture series brings your right back to the 1980s, which was such a poignant time in Canadian design. Professor Mann's classes were very popular and often difficult to get into – so having these lectures available for everyone to enjoy is wonderful."
Anthony Mann was born in 1927 in Rotherham, Lancashire, England. He studied as an industrial designer at the Central School of Art & Design, London from 1949 to 1951. Mann trained and practised for a decade in London as an industrial designer prior to immigrating to Canada. Here, Mann was employed as creative director of the Toronto type house Cooper & Beatty. From 1967-1976 he taught full time at NSCAD University and was an instrumental part of starting a dedicated Design Division at the school, as well as creating a new design program alongside Frank Fox and Horst Deppe.
Mann is recognized as helping to bring the international communication design style to Canada.
To enjoy the his complete lecture series from 1985, please visit https://nscad.cairnrepo.org/islandora/object/nscad%3Adesign.