August 8 – 15, 2019Art Bar +Projects, 1873 Granville Street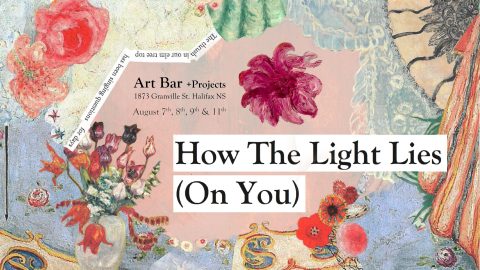 How The Light Lies (On You)
August 9th show:
Doors @ 7pm — Show @ 7:30pm
August 11th shows:
Doors @ 2pm — Show @ 2:30pm
Doors @ 7pm — Show @ 7:30pm
***LIMITED SEATING****
A new play about Modernist painter and poet Florine Stettheimer.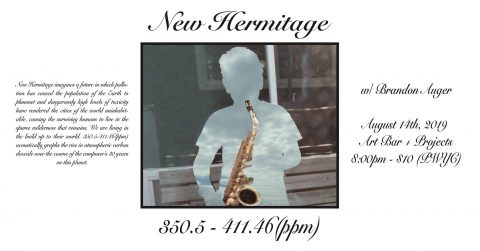 New Hermitage's 350.5 -411.46(ppm) + Brandon Auger
August 14th, 2019
Doors: 8:00
$10/(PWYC)
New Hermitage imagines a future in which pollution has caused the population of the Earth to plummet and dangerously high levels of toxicity have rendered the cities of the world uninhabitable, causing the surviving humans to live in the sparse wilderness that remains. We are living in the build up to their world. 350.5-411.46(ppm) acoustically graphs the rise in atmospheric carbon dioxide over the course of the composer's 30 years on this planet.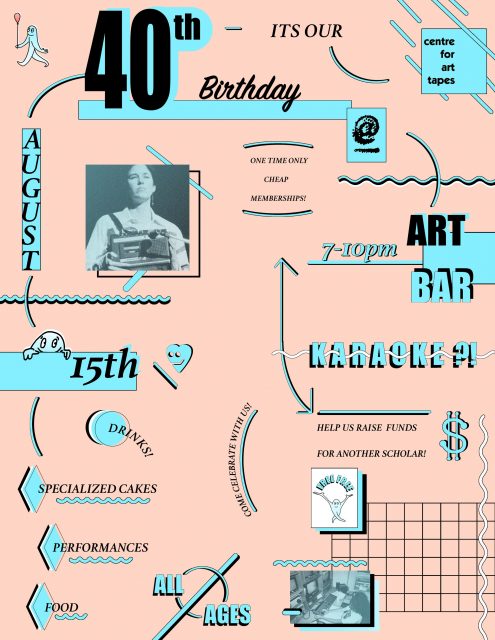 It's the Centre for Art Tapes 40th Birthday!
Thursday August 15 @ 7-10pm
All ages!
The Centre for Art Tapes is celebrating its 40th birthday and we would love it if you joined us for our fundraiser party!
Things to expect:
*DRINKS!
*PERFORMANCE by the Broadway Maybees!
*KARAOKE!
*DOOR PRIZES from Venus Envy – Halifax, DeSerres, Benjamin Bridge!
*SPECIALIZED CAKE!
*BBQ FOOD by M&J's!!!
*SO MUCH FUN!

Introducing Playlist Happy Hour!
New playlists every day, made by us or made by you!
PLEASE NOTE: Playlist Happy Hour will not be happening on Friday, August 9 or Saturday, August 10 due to booked events. It will assume regular hours next week!