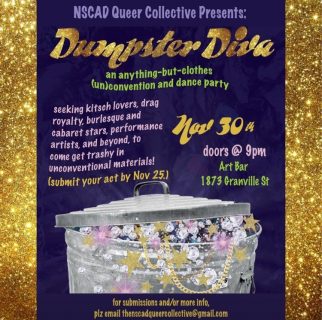 The NSCAD Queer Collective Presents: Dumpster Diva
NQC is hosting an end of the semester show and dance party on Saturday, November 30 at 9 p.m.
NQC looking for all sorts of acts; burlesque, drag, weirdo performance acts, you name it! All that we ask is that you come in your trashiest best (unconventional materials). Email thenscadqueercollective@gmail.com with any submissions or questions. Stop by the art bar from 4-6 p.m. if you want to come down and put finishing details on your costumes!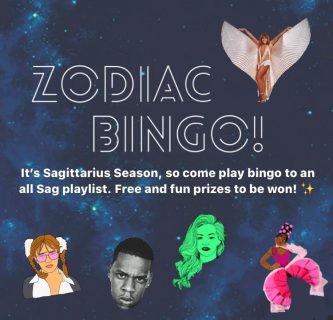 Zodiac bingo!
Thursday, December 5, 6 p.m.
It's Sagittarius Season, so we'll be kicking off this monthly series by playing bingo to an all Sag playlist! Game will start 6 p.m. and end when we SAY SO (but tbh it'll probably go until 9 p.m. or so). Doors will be open at 5 p.m., stop by anytime and play for free. Fun prizes to be won.