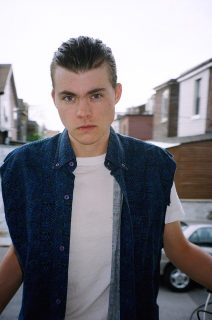 B.G-OSBORNE ARTIST TALKTuesday November 6, 1:30pm
Art Bar +Projects (1873 Granville Street)

B.G-Osborne is a Transmedia artist from rural Ontario, currently working in Montreal. Their work focuses on exploring and interrogating the potential of gender-variant embodiment to serve as a tool for both gender deconstruction and revision.
They graduated from NSCAD University in 2014 with a BFA in Intermedia.
Osborne's ongoing projects seek to address the complexities of trans-representation and their experiences with mental illness, as well as unpacking family secrets. They place great importance in showcasing their work in artist run centres and non-commercial galleries throughout Canada.