K'jipuktuk/Halifax (September 13, 2021) – NSCAD University is very pleased to welcome Charisma Grace Walker to the position of Director, Opportunity and Belonging, effective September 13, 2021.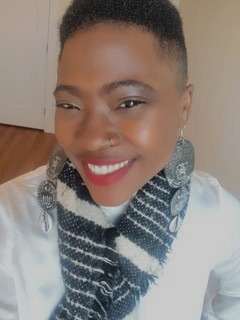 Walker will assume an essential leadership role working closely with students, senior leadership team and Senate to advance the university's academic priorities and lead its engagement and partnership strategies, with a focus on Mi'kmaq, Indigenous and African Nova Scotian communities.
"My goal is to positively impact the life of every student attending NSCAD university," says Walker. "I am inspired by NSCAD's dedication to creating a culture that is equitable, diverse and inclusive across its campuses, and I am thrilled to be a part of the journey." She believes students are the nucleus of the university and their needs are fundamental to the work of advancing NSCAD's strategic priorities through her new position.
"I look forward to providing holistic support by understanding students' unique needs, listening to their concerns and working with them to ensure successful outcomes," says Walker. "I'm particularly interested in helping NSCAD create a culture of opportunity and belonging for cohorts of those most vulnerable, including first-year students and international students."
Walker was most recently the African Nova Scotian/Black Student and Community Liaison at Saint Mary's University in Halifax. She has a Bachelor of Science Degree in Nursing (Jamaica), a Bachelor of Arts from Dalhousie University (with combined honours in Social Anthropology and Psychology) and is completing a Master of Education, Counselling at Acadia University.
She has significant experience working with youth of African descent and participated in a pan-African youth conference in Ghana. The event became the foundation of her passion to study the diaspora of African peoples, and her honours thesis examined the disconnection between their identity and nationality. Walker also worked to help improve the wellbeing of African Nova Scotians as a health coach with Diabetes Canada and through awareness and education work with Alzheimer's Canada.
"People who feel they belong thrive – they are more willing to challenge themselves and are more resilient," said Dr. Ann-Barbara Graff, Vice-President (Academic and Research), and Provost, NSCAD University. "With this appointment, we're focusing on making NSCAD a more welcoming and vibrant space. Charisma brings a wonderful mix of experience, passion and commitment to this important role. I'm confident she will help the university promote a more diverse and inclusive community, and remove barriers for those who are vulnerable or from underrepresented groups to help them succeed."