Erica Mendritzki, Assistant Professor, Division of Fine Arts, NSCAD University, is the co-principal investigator of a federally-funded project that examines the volatile and often uncomfortable intersection of research fields that produce different types of knowledge.
Dr. Melanie Zurba of Dalhousie University joins Mendritzki as co-principal investigator on this project.
"I'm excited to be part of a multi-disciplinary research team. We're working together to connect ecology, climatology, art theory and practice, mental health, social wellbeing and learning theory," said Mendritzki. "I'm going to be looking at how artists have been dealing with climate grief in their work. Eventually, we intend to establish a youth advisory council, and, on the art side of things, work with youth and students to curate, commission, and study art work that deals with climate grief."
The project is funded by the Government of Canada's New Frontiers in Research Fund (NFRF). Joining Mendritzki and Dr. Zurba on the research team are Dr. Andy Park from the University of Winnipeg, and Dr. Roberta Woodgate from the University of Manitoba. The team brings unique and diverse skillsets to the project, with Mendritzki leading research into fine arts, Dr. Zurba examining social science, Dr. Park investigating the ecology side of the research, and Dr. Woodgate taking a closer look at the public health aspect of climate change.
In recognition that "there is also a lack of understanding of how the effects of climate change are transforming artistic practice and the notion of artistic legacy," Mendritzki will explore artists' and the public's thoughts and emotions around climate grief through engaging with art practice and experience. She said climate grief is a general term used to encapsulate negative emotions such as cognitive dissonance, sadness, and other forms of pain that people feel when experiencing loss associated with a changing climate.
The vocabularies and rituals around experiencing climate grief are insufficiently developed, however, and there is a pressing need for community spaces to discuss, visualize, and process feelings associated with loss, according to Mendritzki.
"Professors Mendritzki and Zurba are at the forefront of novel and significant research in the context of climate change, NSCAD is grateful for the support of this project," said Dr. Ann-Barbara Graff, NSCAD's Vice-President (Academic and Research).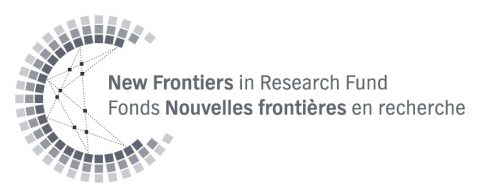 This project was awarded $249,955 by the New Frontiers in Research Fund, a program that supports high-risk, high-reward and interdisciplinary research. The NFRF seeks to inspire projects that bring disciplines together beyond traditional or common approaches, and have the potential for significant impact.
The Canada Research Coordinating Committee designed the New Frontiers in Research Fund following a comprehensive national consultation, which involved Canadian researchers, research administrators, stakeholders and the public. NFRF is administered by the Tri-agency Institutional Programs Secretariat, which is housed within the Social Sciences and Humanities Research Council (SSHRC), on behalf of Canada's three research granting agencies: the Canadian Institutes of Health Research, the Natural Sciences and Engineering Research Council and SSHRC.