Friday, May 24, 20196:00 PM – 8:00 PM
Bell Auditorium, Fountain Campus, 5163 Duke Street
SPACE IS LIMITED! You MUST RSVP through Eventbrite to attend.
Click here: https://www.eventbrite.ca/e/discussion-with-paula-fairfield…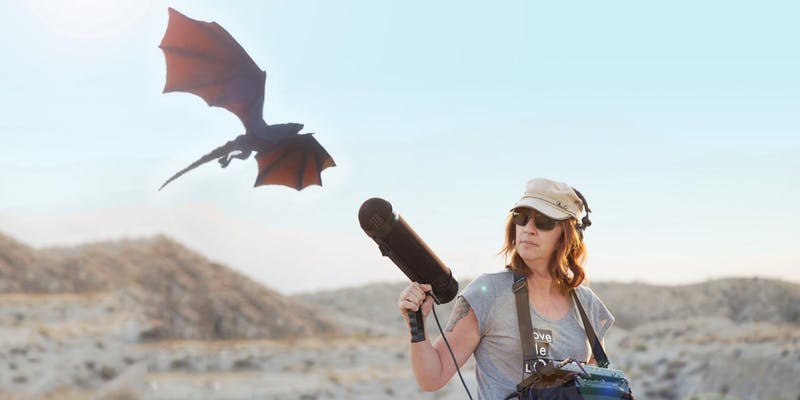 Join NSCAD faculty Jan Peacock in conversation with Paula Fairfield at the NSCAD Bell Auditorium, Friday May 24th at 6pm about her sound art practice and her work in film and tv. Most recently Fairfield was responsible for the supernatural sounds on HBO's Game of Thrones which included the dragons.
Paula Fairfield is an International and Emmy award winning sound designer for tv, film, commercials, and basically anything that makes noise. She has 9 Emmy nominations with one win for her work on Game of Thrones, along with multiple wins and nominations for her work in both The US and Canada. During her career, she has had the privilege of working on tv projects such as the iconic "LOST" and visionary filmmakers like Robert Rodriguez, Brian DePalma, Paul McGuigan and Darren Aronofsky.
Her passion is high concept sound design and her main interest is working with visionary filmmakers, which is clearly reflected in her resume and her background as an artist. Paula grew up in Nova Scotia and has a BFA from NSCAD University in Halifax, N.S. During her career as an exhibiting artist, she was the co-director of Canada's foremost media art centre, Charles Street Video. Her art work resides in several collections worldwide, including the National Gallery of Canada.
Paula recently finished her work on the epic Game of Thrones, and has begun work on Netflix's upcoming "Wu Assassins". She will debut her L-ISA immersive sound commission "Ocean of Tears" in late 2019. Over the past few years, she collaborated with VR Creator Michael Connelly on a Room Scale VR Narrative experience called "Caliban Below". Other recent projects include Robert Rodriguez/James Cameron "Battle Angel: Alita", Aronofsky's "Mother!", "Tom Clancy's Jack Ryan", and the upcoming Soska Sisters' remake of the Cronenberg cult classic "Rabid".