Drew Tozer's attempt to help her fellow young adults overcome social media dependencies has earned her a prestigious international award.
Tozer, a fourth-year design student at NSCAD University, is the project leader of the Pal project, a blockchain and AI powered app designed to reduce loneliness in young adults who are suffering from social media dependencies.
The app uses a variety of personal health widgets to track user progress and suggest helpful, personalized tips. The app's social widgets promote users to meetup and build meaningful friendships and habits offline. The widgets include a local event calendar, routine builder, chat with a professional, and a personal progress tracker.
Tozer's work on the project was rewarded at the recent Mobile Technologies, Applications and Software Design Competition in Como, Italy, where she won the Silver A' Design Award.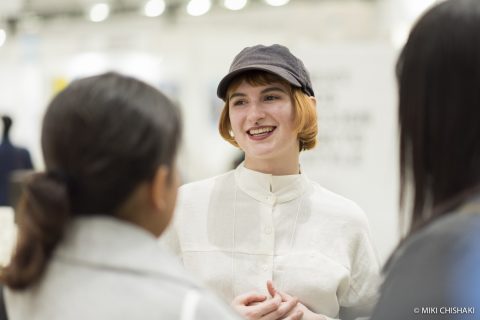 "My inspiration for Pal came from other mental health apps. The decision to approach loneliness as the main problem was inspired by user interviews, where many young adults identified their struggles with loneliness originating or worsening from an overuse of social media," explained Tozer. "My main objective was to create an accessible and friendly app that supports and encourages lonely young adults to make healthy transitions for their mental and physical health."
Tozer's research began with journals on loneliness and social media usage, 13 interviews with the target demographic, and a survey. She learned that meaningful face-to-face connections and engagement with hobbies were the best way to reduce loneliness.
"The biggest creative challenge was identifying how to promote spending less time on social media through an app," said Tozer. "Pal had to become the anti-social media – every feature of Pal's has to work to promote less screen time."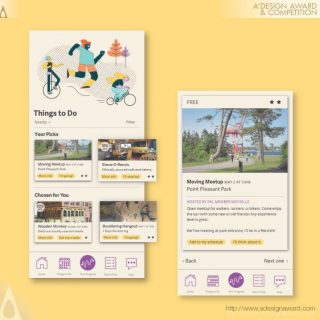 Users that create an account with Pal will first fill out a brief questionnaire that helps the app to identify skills that the user can focus on to decrease loneliness. The home page will use a smart interface to prompt users to record certain physical health measures, and recommend helpful tips like drinking more water and eating. It will also notify users of upcoming events and provide friendly encouraging messages.
"We are immensely proud of Drew at NSCAD. This is just the latest in a long list of her accomplishments," said Bruno Oro de Abreu, who taught Tozer in a design studio course during the 2019 winter semester at NSCAD. "Drew has already had her work exhibited across Canada, Germany and Japan, so the future is bright for this emerging designer. Having seen firsthand her encouragement and concern for others, it's not surprising that she would develop a project designed to help those faced with loneliness and mental health challenges."
The Pal project started in January, 2019 and wrapped up in April, 2019. Tozer conducted her research at NSCAD University with the intent of tackling larger social and environmental issues through design. The project was a personal exploration and learning experience for Tozer, introducing her to the process of designing mobile applications.
The Silver A' Design Award is a prestigious award given to artists who have accomplished an exemplary level of achievement in design. Entries are peer reviewed and anonymously judged by a grand jury panel of leading academics, media members and experienced professionals. Nominated mobile designs are voted on pre-determined evaluation criteria to highlight only the leading mobile design works.