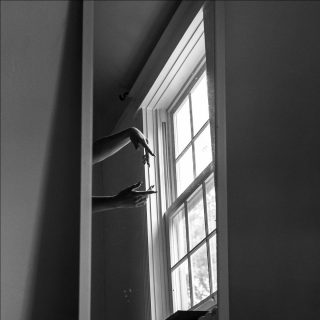 Exhibitions: November 5 – 9, 2019
Opening receptions: Monday, November 4, 5:30 – 7PM
light1 /līt/ —Kirsten Mann
Undergraduate exhibitor — Gallery 1
In her exhibition light1 /līt/, Mann presents a self-portrait series of black and white photographs. Set in contemporary interior environments, her exhibition is an exploration of feminine identity in relationship to voyeurism. This project was inspired by American photographer Francesca Woodman and Mann's interest in neoclassical art.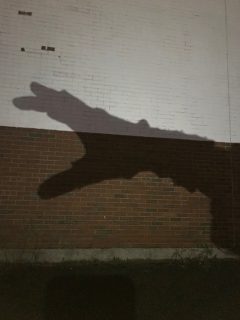 In two weeks i'll have a new face – Pëtra Seglins
Undergraduate curator — Gallery 2
A collection of conversations held by Pëtra Seglins with Gabi P.S., Chloe Elgie, Ariel Bates, Robin Jarvis, and Ali Seglins.
Manifesting within installations, light, and movement, this exhibition examines the process of "discovering imaginary solutions and communicating in realms that exist outside the confines of guidelines."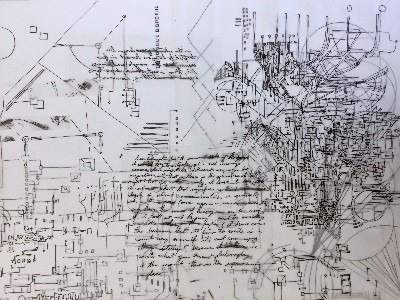 Traces of Organization – Gemma Leslie
Undergraduate exhibitor — Gallery 3
Noon Talk: Tuesday, November 5
Leslie's exhibition, Traces of Organization, reflects on the physical and mental circuitry that form us and surround us. Using traditional drawing materials, Leslie works with stream of consciousness and automatic drawing methods. Drawn are paths, connections, and liminal spaces formed through the search to express a thought or a feeling. The selected pieces for this show each focus on the attempts made to articulate something which can not easily be communicated or translated.