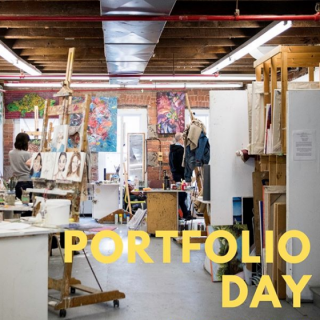 NSCAD University Portfolio Day is a prospective student's best opportunity to visit our campuses, tour the unique and generous facilities, learn more about our programs, and meet our faculty and students and learn from them what they do here and what you might want to do here too.
If you have work of your own, bring it along and select the option for Portfolio Review when you register. You will have a one-on-one appointment with faculty who will review your work and give you feedback and suggestions of ways you can improve and develop your work further leading to the preparation of successful portfolio.
Our next Portfolio Day is Saturday, February 16, 2019. If you wish to attend, please sign up here! Once you have completed the registration, we will send you an email detailing the day's activities and additional information.  Don't forget to indicate whether or not you would like to bring a Portfolio or some work to be reviewed. Last day to register will be Friday, February 15.
Cambridge Suites offers visitors to NSCAD a discounted rate of stay!
If you have any questions, please email admissions@nscad.ca