At NSCAD University, students have the opportunity to learn a wide range of subjects and disciplines from established experts in their respective fields. Associate Professor Solomon Nagler recently shared his views on the value and of NSCAD's film program and the potential for creative careers in filmmaking.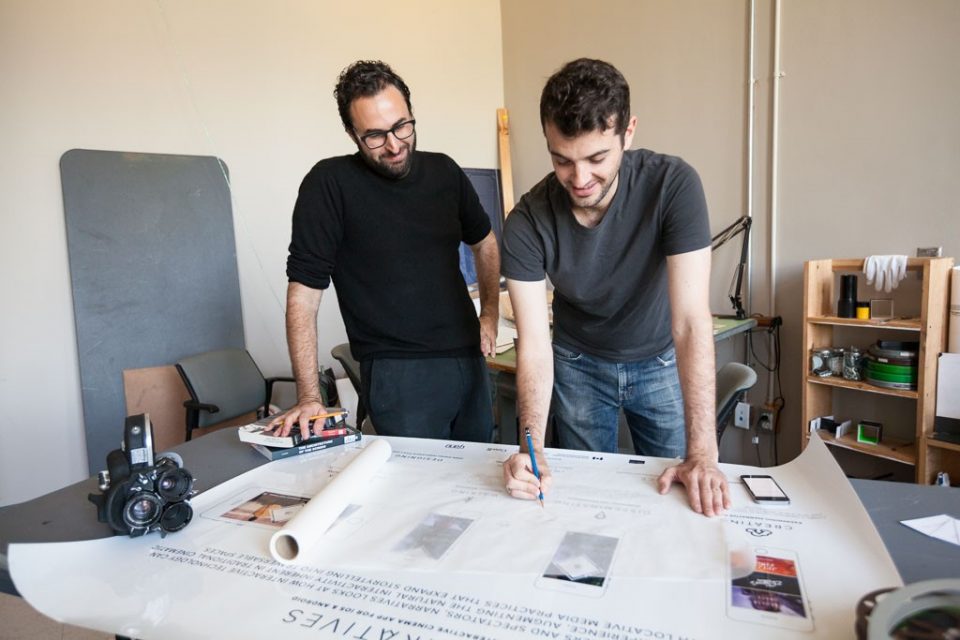 Nagler is an experimental filmmaker originally from Winnipeg who received his master's degree at Concordia University, where he worked part time before joining NSCAD 18 years ago.
"With the entire Academy campus dedicated to the film program, students get access to a 3,000 square foot studio with professional lighting and the opportunity to build their own sets for a real hands-on experience!" says Nagler. "Students benefit from working with our amazing film technician Nathan Ryan, who holds the boat together, and access to three RED cameras as well as other resources."
NSCAD's film program starts in Foundation year, where students learn to understand interdisciplinary art making. During the program's second year, they begin to learn the basics through classes like FILM-2370: Sound for Film and FILM-2400: Screenwriting before moving on to intensive technical training and building sets in third year. Senior film students spend their time with intense thesis filmmaking, eventually collaborating together to pitch a project to a jury to win a scholarship and fund their films, all while mastering diverse film techniques.
"What sets our program apart is its size," says Nagler. "The program is small, which provides students with more one-on-one attention, great resources and the opportunity to get funding for thesis films. They are also taught how to be independent filmmakers and how they can continue to make work past graduation." (for more details, watch this video about NSCAD's film program)
Film students leave NSCAD with the ability to work in multiple areas of filmmaking, often securing employment in their specific field. They are also prepared for making independent films that can often be seen in festivals across Canada and around the world. Recent NSCAD alumni who are making great strides in the industry include Olivia King, Heather Young, Anna Kuelken, and Brett Hannam. Read more about NSCAD alumni and their films in the following media links:
NSCAD grad earns an Oscar for animated short film
Filmmaker hopes to inspire Indigenous representation with coming-of-age film at TIFF
Fazila Amiri's film Songs She Sings in Shadows is one of four Canadian documentaries in their final production stages that have been selected to participate in Showcase Canada at Cannes Marché du film.
Heather Young's Murmur wins the Discovery Award at TIFF'19
NSCAD graduate takes top prize in national art competition 1st Art!