Extended Studies offers three certificates: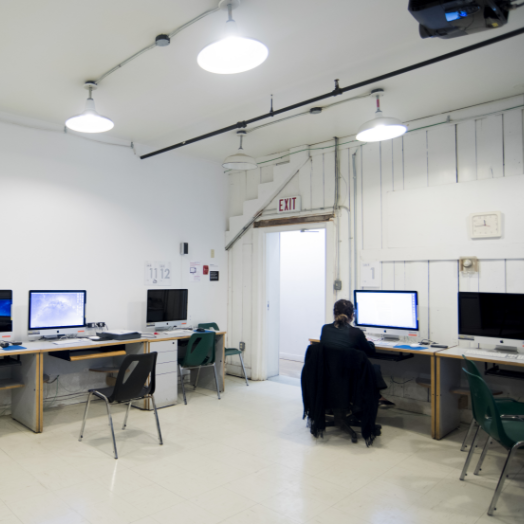 CERTIFICATE IN DIGITAL MEDIA
The Certificate in Digital Media focuses on technical and real-life challenges that arise when working with computer graphics software. Digital media software applications are introduced through demonstrations, in-class exercises, homework assignments and skills-building projects. Course curriculum is subject to change, often based on changes in the software industry.
To earn a non-credit certificate, candidates must successfully complete three qualifying 10-week courses (approximately 30 hours) in their chosen area of study. Each semester different course choices are offered. These courses are listed as non-credit courses and are designated in the course description as "eligible toward a certificate program." Students working on a certificate are expected to attend all classes, complete all assignments and demonstrate an understanding of the material presented. Students must successfully complete the three 10-week courses within three years of their start date to be eligible for the certificate. Most certificate courses include both in-class and homework assignments. Instructors are required to submit pass/fail for each student at the end of the term.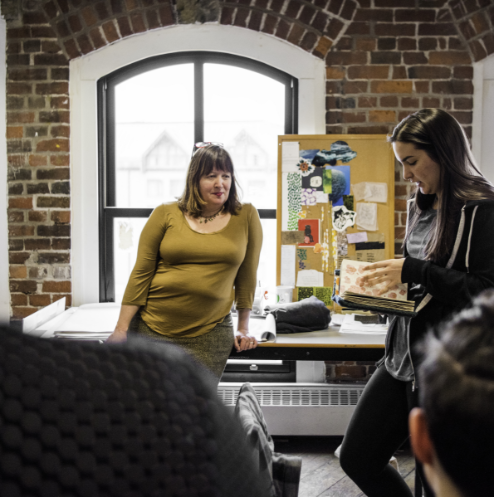 The Visual Arts Certificate for Teachers
NSCAD University's Visual Arts Certificate for Teachers has been designed specifically for teachers interested in strengthening their knowledge of the history and theories of visual art and in honing their studio skills and knowledge of teaching methods. Approved by the Nova Scotia Department of Education, Maritime Provinces Higher Education Commission (MPHEC) and NSCAD's Academic Council, the Visual Arts Certificate for Teachers meets Nova Scotia's provincial requirements for one level of Advanced Teacher Certification.
Art specialist teachers will upgrade their studio skills and pedagogical practices in the visual arts and further their knowledge of art historical and critical studies. Non-specialist teachers will gain some experience and understanding of art-making, its application to the classroom and the role of the visual arts in contemporary culture.
Courses eligible for the Certificate in Digital Media:
– Introduction to Adobe Photoshop
– Intermediate Adobe Photoshop
– Introduction to Adobe InDesign
– Introduction to Adobe Illustrator
– Webpage Design with WordPress
– Introduction to Adobe Premiere
– Introduction to Digital Photography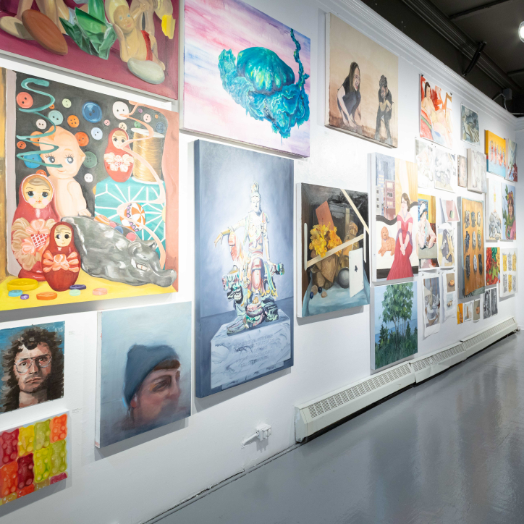 ANNA LEONOWENS GALLERY (ALG) CERTIFICATE IN GALLERY AND STUDIO MANAGEMENT
The Anna Leonowens Gallery Certificate in Gallery and Studio Management is a series of five online professional development workshops for emerging artists and gallery workers. This series is designed to provide the practical skills necessary and essential to succeeding in navigating a career as a professional artist or arts worker.
The Anna Leonowens Gallery ("the Anna") has hosted over 4,600 exhibitions and projects to date in its 52-year history. A unique exhibition space, The Anna's pedagogical mandate is to equip emerging artists and curators with hands-on, practical experience. Participants in the course will benefit from the personal experience of the instructors, both practitioners in the gallery field as well as a roster of professional Canadian artists. Ultimately, the aim of these courses is to provide a unique online educational program where participants will receive a well-rounded behind-the-scenes look at the reality of being a professional artist and arts worker.
We are excited to offer two full scholarship opportunities!
1. There are 15 bursaries (full scholarships) for each course to members of the BIPOC community (Black, Indigenous and People of Colour) applicants.
2. With the support of the Halifax Ladies' College Alumnae Society there are three scholarships available for applicants who complete all five courses, reside in Nova Scotia, and demonstrate financial need. Preference will be given to women candidates. To apply for this scholarship click here.
There are five courses in this certificate program which may be taken on an individual basis or together as part of the ALG Certificate.
Gallery Preparation and Exhibition Design
Professional Artist Toolbox
Marketing and Promotion for Artists and Galleries
Documentation for Artists and Galleries
Introduction to Archives and Collections
To obtain the ALG Certificate all courses must be completed and participants are evaluated on a competency basis based on understanding of the material presented and completion of assignments.