Adopt a NSCAD graduate and invest in their creative future.
NSCAD graduates are recognized worldwide for their impact on art, craft, and design. They are leaders, entrepreneurs, and innovators, pushing boundaries and challenging our assumptions with their curiosity and creativity.
Their accomplishments inspired us to raise funds to support this year's deserving graduates who have overcome so much adversity to complete their academic journey during the Covid-19 pandemic.
By participating in our 2022 Adopt a Graduate program, you can help us bring back the Graduate Catalogue—a tangible memento featuring artwork from this year's graduating class.
For a donation of $50 or less*, you can adopt a 2022 NSCAD graduate and ensure they receive a 2022 NSCAD Graduation Catalogue, featuring their own artwork.
Any extra amount you can spare will help give our graduates the gift of opportunity by supporting NSCAD's residency programs, which help graduates transition to their professional practice by providing studio space and opportunity for public engagement.
The Adopt a Graduate program is your chance to ensure the class of 2022 knows the pride and sense of accomplishment that comes with seeing their work published and, more importantly, help them to embark on the next phase of their creative and professional journeys with the full support of their NSCAD family.
Thank you for your donation.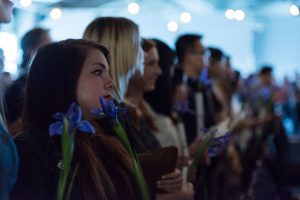 * Donations under $50 will be pooled to support the Showcase Catalogue.