When the winners for this year's Governor General's Awards in Visual and Media Arts were announced in February, we at NSCAD University couldn't have been more proud to see three NSCAD alumni among the eight—painter Sandra Meigs (BFA 1975), visual artist Micah Lexier (MFA 1984), and jewellery artist Paul McClure (BFA 1989). The announcement conveys the importance and far-reaching influence of our university and the transformative power of a NSCAD education.
The exhibition for the Governor General's Awards in Visual and Media Arts 2015 is now on display at the National Gallery of Canada, 380 Sussex Drive, Ottawa. The exhibition is organized by the National Gallery of Canada in collaboration with the Canada Council for the Arts and the Governor General of Canada. It continues through to August 30.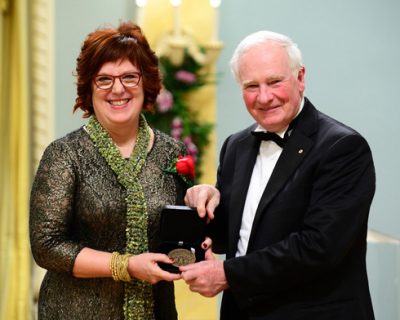 For more than 35 years, Sandra Meigs has created vivid, immersive and enigmatic paintings that combine complex narratives with comic elements. She has lived and worked in Canada since 1973, when she left the Rhode Island School of Art to study at NSCAD, graduating in 1975. The renegade spirit of the art school, known for critical stimulation and theoretical discourse, became engrained in her way of thinking, and she followed her BFA with a MA in Philosophy at Dalhousie. She now teaches at the University of Victoria, where she has been for more than 20 years.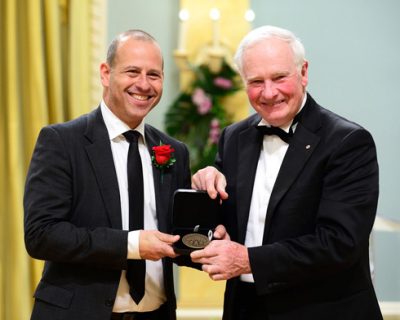 Micah Lexier is a visual artist who has produced work in many different media, from large-scale installations to dance performances, tattoos and bus shelters. The book Micah Lexier: I'm Thinking of a Number, edited by Jan Peacock, was published by the NSCAD Press in 2010. Returning to NSCAD 25 years after his own graduation in 1984, he addressed the graduating class of 2009 and welcomed the new grads into a "special club" of NSCAD alumni. "It is an amazing group of people to be a part of and an accomplishment of which you should be very proud," he said.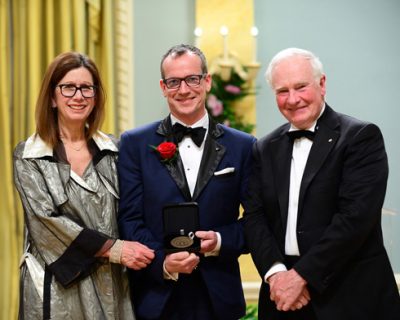 Artist Jeweller Paul McClure (BFA 1989) is the 2015 winner of the Saidye Bronfman Award for excellence in fine craft, an award which has previously been awarded to NSCAD faculty and alumni including weaver Sandra Brownlee (BFA 1971), ceramicist Greg Payce (MFA 1987), goldsmith Charles Lewton-Brain (BFA 1978) and NSCAD Professors Kye-Yeon Son and Walter Ostrom. He uses jewellery to interpret the body at the cellular level, reflecting our humanity in an era of medical and biological advancement. For the past 15 years, he has been a professor in jewellery at Toronto's George Brown College.