WELCOME
TO
NSCAD UNIVERSITY
Students at NSCAD University have been shaping art, craft, media, and design in Canada since 1887. With an approach to education that includes the strategic integration of arts, culture and community engagement, students thrive in a learning and research environment that is committed to equity, diversity, inclusion and academic excellence.
At NSCAD University, not only will you receive a rigorous, interdisciplinary educational experience, but you will belong to a vibrant creative community recognized globally for its impact on art, craft and design. Connecting you with award-winning faculty, you will learn the knowledge and skills necessary to thrive in the creative industries, where you will become leaders, entrepreneurs, and experts in your fields.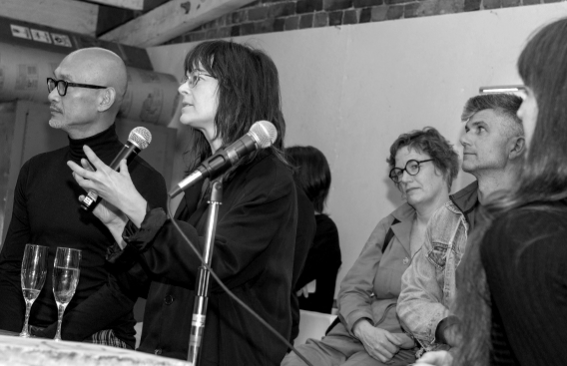 Shary Boyle and Ed Pien, discussing their contributions to the NSCAD Lithography Workshop Contemporary Editions.
If you believe that creative ideas can build a better world, there's a place for you here
Kaitlyn Bourden (MFA 2014)
asinnajaq uitaalutuq
BFA 2015
Filmmaker
Grace Nickel
MFA 2008
Ceramicist

Hangama Amiri
BFA 2012
Textile artist
Lee Yuen-Rapati
BFA 1999
Horological designer